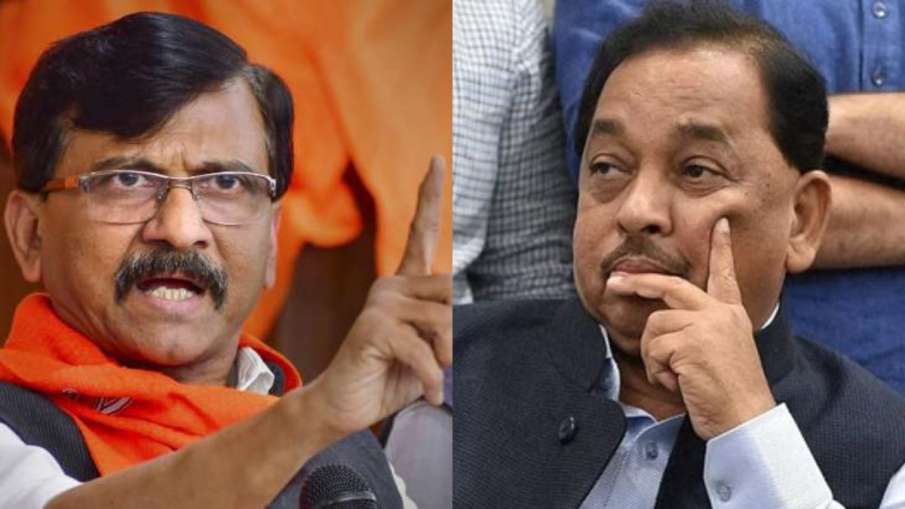 Aap Ki Adalat: Sanjay Raut, one of the most discussed leaders in the politics of Maharashtra and Rajya Sabha member, spoke on many issues in India TV's special program 'Aap Ki Adalat'. While answering the questions of Rajat Sharma, Chairman and Editor-in-Chief of India TV, Raut looked very angry with Union Minister Narayan Rane. In response to a question, Raut said that 'Rane should be hit with slippers, and he has not become a big liar in the country's politics'. Shiv Sena (Uddhav Balasaheb Thackeray) leader Raut said that Rane has left the party thrice, while I have been loyal.
'Such a liar has never happened in the politics of the country'
When Rajat Sharma said that Narayan Rane Has said that Sanjay Raut told me many such things about Uddhav Thackeray that if I tell them to Rashmi Thackeray, she will hit him with slippers, Raut said, 'To whom? To Rane? Rane should be killed with slippers only. Such a liar has never happened in the politics of this country. I am sitting in this party. You have left the party thrice. I am loyal to my party and that is my biggest asset, that is my strength. Right now 40 people were our friends, coming in front of me could not make eye contact.
'Shinde himself said that he drives a rickshaw'
Speaking on Maharashtra Chief Minister and his former colleague Eknath Shinde, Raut said, 'Shinde himself had once said that he used to pull a rickshaw. Where has the rickshaw puller reached? who made it? It was Balasaheb's Shiv Sena. When Raut When asked why other Shiv Sena MLAs got scared and why he was not scared, he said, 'I am not scared because whatever I have got, I have got from my party. Somebody might shoot me walking down the street. If it is written in my life that I am going to die today then no one can stop me. I have gone to jail. I have full experience of jail.