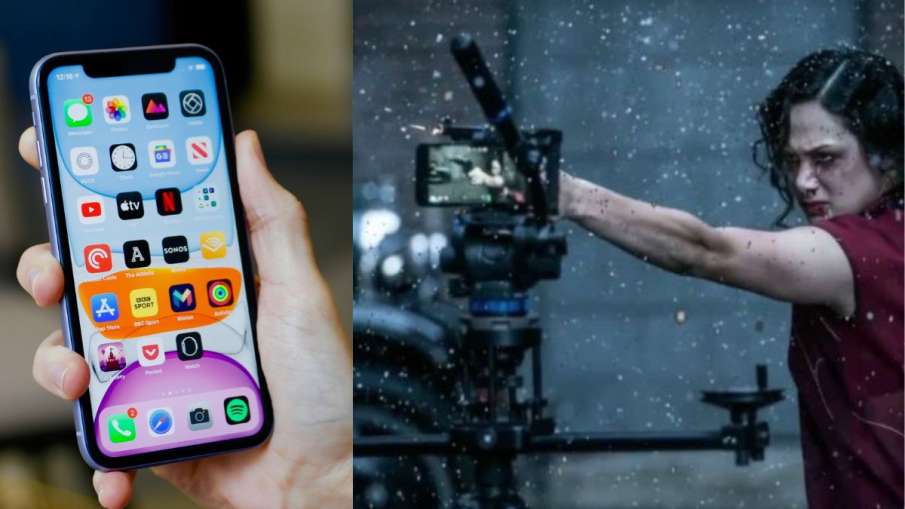 Movies shot on an iPhone: If you have an iPhone then this news is going to make you happy and knowing this you will be a little surprised. By the way, there are very expensive professional cameras for big work like film shooting. But, did you know there are some movies that have been shot entirely on the iPhone? So if you also have an iPhone, then you can start video making very easily.
The iPhone is famous all over the world for its camera quality and on the basis of this some filmmakers shot the entire film on a single phone. Whoever saw these films praised them fiercely. Along with the iPhone, now the makers are also preparing to test the camera quality of OnePlus in film shooting. Famous filmmaker Vikramaditya Motwane has planned to shoot his next film 2024 in OnePlus 9 Pro 5G.
Let's know about those films which have been shot on iPhone.
free time
Fursat is a Short Movie directed by Vishal Bhardwaj releasing in 2023. The duration of this film is 30 minutes and it has been shot on the iPhone 14 Pro. In the film, you will get to see big actors like Ishaan Khatta, Vamika Gabbi and Salman Yusuf Khan.
high flying bird
Directed by Steven Soderbergh, the film is based on the sports drama theme. This movie was shot on iPhone 8. Although the Filmik Pro (FiLMiC Pro) app was used for the shooting of the film. In the film, you get to see the tussle between players, agents and team owners, as well as strong investigations.
unseen
The film was directed by Steven Soderbergh in 2018. It was a psychological thriller movie. This film was also shot on the iPhone 7 through the Filmik Pro app. The entire story of the film is related to a woman and a mental institution.
tangerine
This film was directed in 2015 by Sean Baker. The film was shot in the Filmik Pro app on an iPhone 5S. The film depicts the lives of transgender sex workers who live in Los Angeles.
Also read- Big offer on iPhone 14 Plus worth Rs 1 lakh, flat discount of Rs 11,000 in Jiomart sale