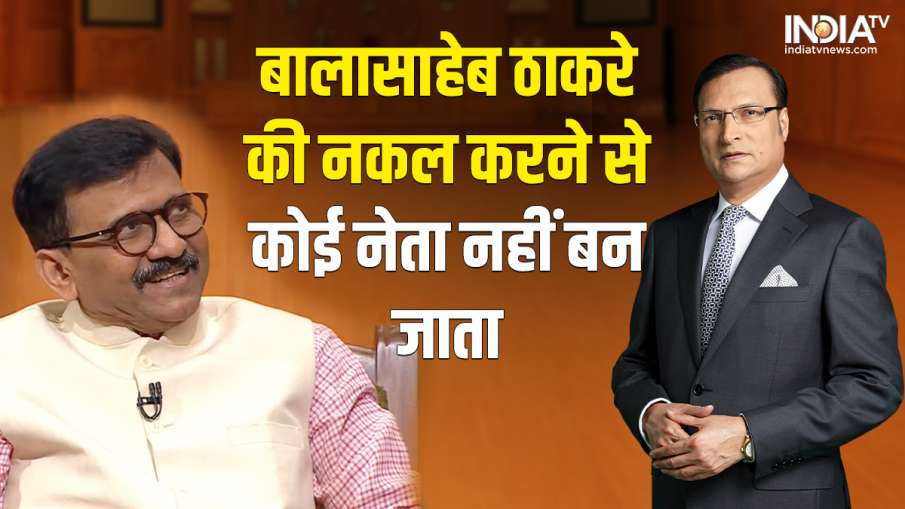 Aap Ki Adalat: Sanjay Raut, who is often in discussion about his statements and articles, spoke openly in India TV's show 'Aap Ki Adalat'. He openly faced all the questions of Rajat Sharma related to Eknath Shinde, Narayan Rane, Bharatiya Janata Party, Raj Thackeray and Maharashtra politics and answered very frankly. He also made many big revelations about Uddhav Thackeray and Raj Thackeray.
Raju Srivastava also used to mimic Balasaheb Thackeray – Sanjay Raut
A question from Rajat Sharma, don't you think that when Raj Thackeray speaks in his own style, the reflection of Balasaheb Thackeray is visible in him? In response to this, Sanjay Raut said that Johnny Lever copies everyone. Raju Srivastava used to copy very well. I always see imitation of Sunil Pal. Balasaheb liked this imitation and mimicry very much. He used to call everyone and hold court. Used to get everyone's show done. Sanjay Raut said that other people copy Balasaheb, it does not mean that everyone has become Balasaheb Thackeray. When I write like Thackeray, people say that you have become Balasaheb Thackeray. I say, Balasaheb Thackeray is only one. I don't copy.
Raut's answer to the question of Raj Thackeray leaving Uddhav's side
During this, Rajat Sharma asked Sanjay Raut the question as to why Uddhav Thackeray's cousin Raj Thackeray had abandoned him? In response to this question, he said, "It was his wish. There are two or four brothers in the house, they build separate houses. Everyone should get a chance to work. He felt that if I wanted to do something separately, I would Give it. He formed his own party. If he had formed his own party, it should have run. Now he has nothing. Sometimes with the BJP, sometimes with theirs."