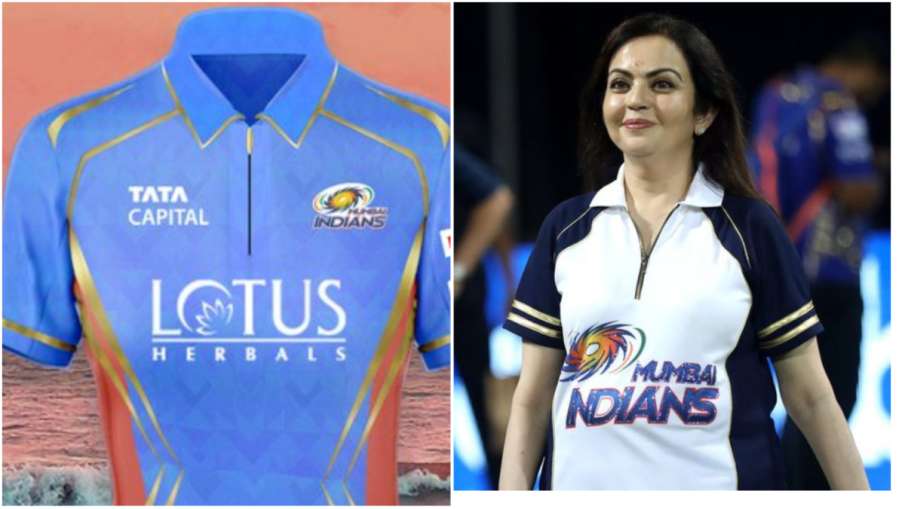 The team of Mumbai Indians has made a big announcement on its official Twitter handle on Saturday. The team has launched its new jersey for the upcoming tournament. The team has to play its first match against Gujarat Giants on 4th March. We are talking about the first edition of the Women's Premier League (WPL), which is starting with this match between Mumbai and Gujarat. For the first time this tournament is being organized on the lines of IPL. Mumbai Indians, the most successful team in the Men's IPL, have also fielded their team in the Women's Premier League. Now a new jersey has come out for him.
Mumbai Indians shared the photo of this jersey on their official Twitter handle. The color of this jersey is also the same as the jersey of the men's IPL team, just the names of the sponsors are slightly different. However, this jersey is of light blue colour. While the current jersey of the men's team is dark blue. Dream 11 is written on one side of this jersey and Tata WPL is written below it. Apart from that, the name of the sponsor has been given in front. Orange colored design has been given under both the side arms of this jersey. This new jersey went viral on social media as soon as it was launched.
Harmanpreet Kaur will take command
In fact, the BCCI had already announced the schedule for the first edition of the Women's Premier League. A total of five teams are participating in the first season, out of which all the matches will be played at two stadiums DY Patil and Brabourne in Mumbai. A total of five teams Mumbai Indians, Gujarat Giants, UP Warriors, Roy Challengers Bangalore and Delhi Capitals will enter the tournament, between which a clash will be seen. The command of Mumbai has been handed over to Indian women's team captain Harmanpreet Kaur. Who was added to the team for Rs 1.8 crore.
Full squad of Mumbai Indians team
Harmanpreet Kaur (c), Nat Seaver, Emilia Karr, Pooja Vastrakar, Yastika Bhatia, Heather Graham, Isabel Wong, Amanjot Kaur, Dara Gujral, Saika Ishaq, Hayley Mathews, Chloe Tryon, Humaira Qazi, Priyanka Bala, Sonam Yadav, Neelam Bisht and Jintamani Kalita.