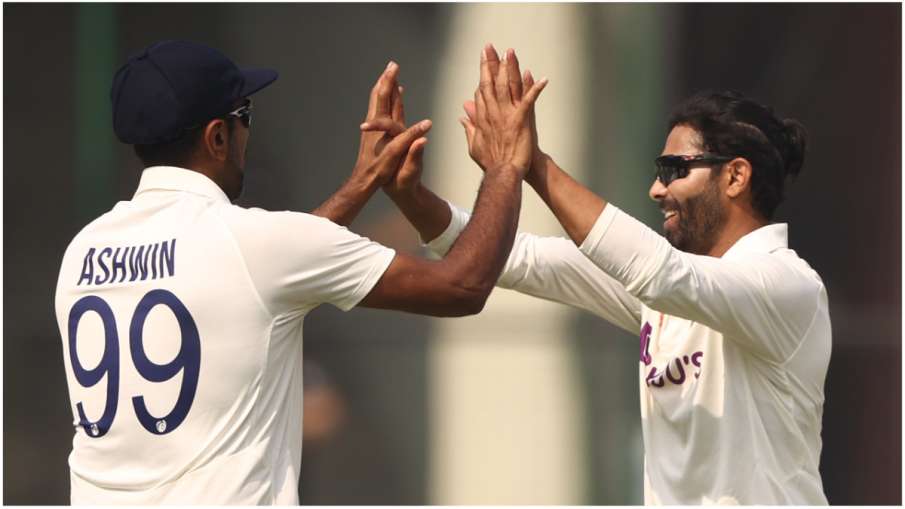 Team India's squad for the last two Test matches of the ongoing Border Gavaskar Trophy 2023 against Australia was recently announced. No changes were made except for the return of Jaydev Unadkat, who was released for the Ranji final. But one special thing was that in the team of the first two Test matches, the vice-captain was written in front of KL Rahul's name, but in the squad of the last two Test matches, no player was the vice-captain. After this the question arose that the vice-captaincy was snatched from Rahul. However, there was no official announcement. But such are the speculations. Now there is a lot of confusion regarding the name of the new vice-captain.
Now some demands have also started arising regarding this. Some former cricketers have also started suggesting their names for the post. In this episode, Harbhajan Singh has suggested a big name while making his demand. Harbhajan Singh has shared his thoughts while sharing his YouTube video. Talking about possible changes in Team India's playing 11 for the third Test, he also discussed the issue of vice-captaincy. He has not named Ravichandran Ashwin but another player for this post.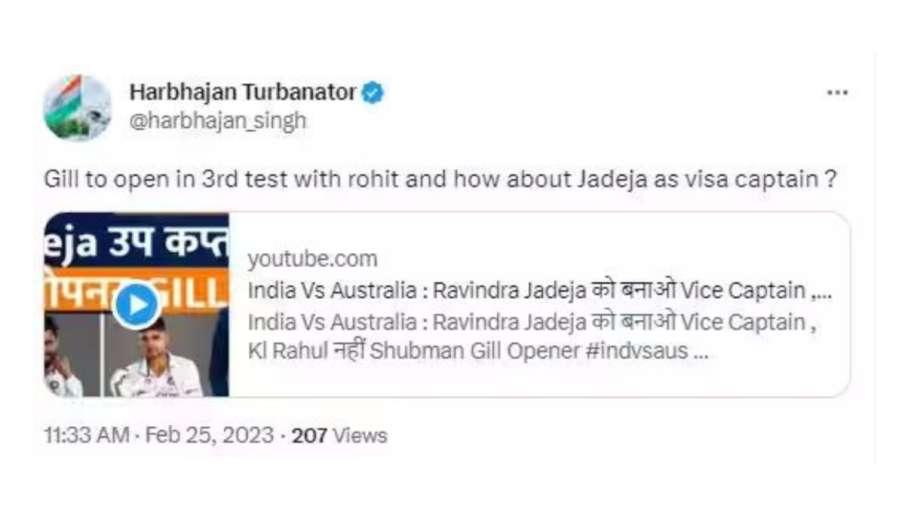 Deleted post by Harbhajan Singh
Harbhajan raised the demand to make whom the vice-captain?
Harbhajan Singh said that, according to me, the vice-captain should be the player who is sure to play in the playing 11, be it home ground or foreign soil. I think Ravindra Jadeja is one such player. They should be given the responsibility now. He continues to perform well. He has been playing for a long time and is currently a senior player. I don't think any player currently can match his level. He is the same player at the moment as Ben Stokes is for England. He further added that, he has also become a better batsman this time. He also scores important runs in the middle and lower order. That's why there is no better option than him for vice-captaincy in both Tests and ODIs.
However, after this Harbhajan also got trolled on social media. He had earlier written Visa Captain instead of Vice Captain. Later, after some time he deleted his post. On this many people forwarded the name of Ashwin. At the same time, many people also mentioned the failed captaincy of Jadeja, who was appointed as the captain of CSK in IPL 2022. After this Harbhajan reposted the video correcting the mistake.
Read this also:-