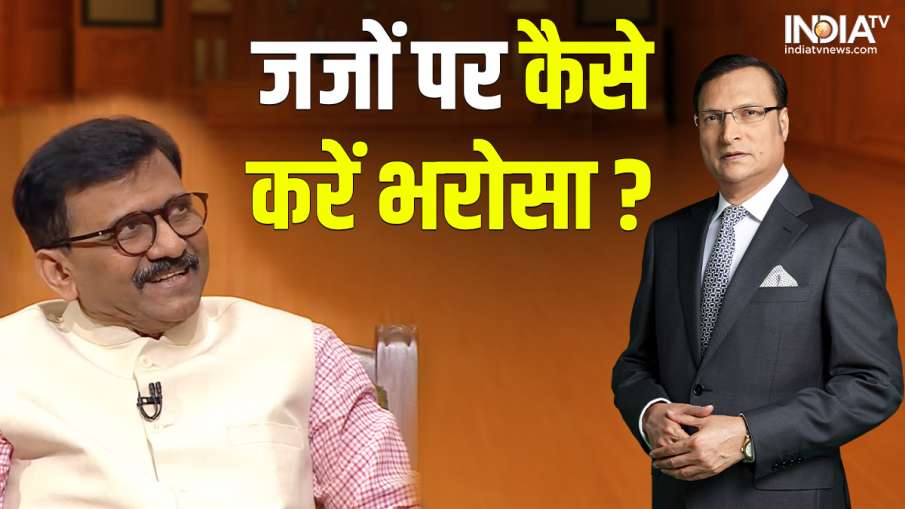 Aap Ki Adalat: For the last one year, Maharashtra has become a topic of discussion across the country. Sanjay Raut's name came up the most in this discussion. Sanjay Raut had taken the responsibility of firing slanderous arrows from the Thackeray faction. Everyday new claims and allegations were being made from their side. Many of his statements had created a tremendous atmosphere. He had also made serious allegations against many leaders including Eknath Shinde. He also made several allegations in the India TV show 'Aap Ki Adalat' aired on Saturday. During this, he also made many sharp comments on the country's judicial system and court.
Big people of the country are saying that we are not getting justice – Sanjay Raut
Rajat Sharma's question in 'Aap Ki Adalat', "Don't you find it a contradiction that on the one hand you are fighting your case in the courts and on the other you are alleging that the judiciary has become the 'mistress' of those in power" ?" Responding to this, Sanjay Raut said, "Yes, I have written this and I believe it. I am not the only one making this allegation. Many big people of the country are also saying that we are not getting justice." I also said that the Supreme Court is the only place left where we see a ray of hope for justice."
Today judges become governors of states after giving verdict – Sanjay Raut
Sanjay Raut said that today the judges of the courts become the governors of the states after giving their verdict. Some judge becomes honorable MP of Rajya Sabha and some judge becomes president of a corporation. Sanjay Raut said that if the justice considers himself impartial, then he should not go to any political post, nor should he accept such posts. Raut said that if you go and sit on such posts after retirement, then how will the people of the country be able to trust you?