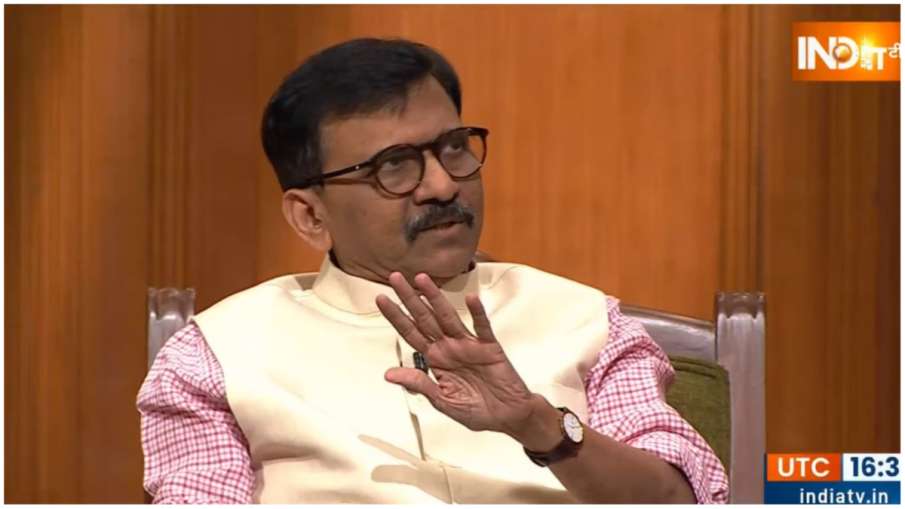 Aap Ki Adalat: Sanjay Raut, one of the most popular names in the politics of Maharashtra, answered Rajat Sharma's questions on many issues related to politics in the show Aapki Adalat. Answering the questions of India TV Chairman and Editor-in-Chief Rajat Sharma in the country's popular show Aap Ki Adalat, Sanjay Raut said about the Eknath Shinde government that Eknath Shinde's government is dominated by black magic. And the next question in which Rajat Sharma asked that I read a very sensational editorial in Saamana, in which it was written that witchcraft is used to run the government of Maharashtra, lemon pepper and black doll are amazing?
Witchcraft government in Maharashtra?
In response to this question of Rajat Sharma, Sanjay Raut said that you should go and conduct a survey with the people of Maharashtra. In this regard, the public will tell what is going on in Maharashtra. Go to CM House or Mantralaya and see what is going on there. What were you doing in the temple you visited in Guwahati. Who was sacrificed there? Everyone knows what is there to hide in this. Go to every house in Maharashtra and ask whether witchcraft is going on in the state or not.
Eknath Shinde is the product of Thackeray brand
In the past, Sanjay Raut, editor-in-chief of Saamana, wrote in an article that Supriya Sule's sari got burnt, Ajit Pawar got stuck in the lift. Balasaheb Thorat's shoulder was broken, Dhananjay Munde met with a road accident, Sanjay Raut went to jail. All this happened because of witchcraft. When Rajat Sharma questioned Sanjay Raut on this article, then Sanjay Raut said that there is black magic. I believe in the magic of Bal Thackeray. Till date Shiv Sena has run on Thackeray brand only. Shinde is also a product of Thackeray brand. He cannot win except in the name of Thackeray ji.