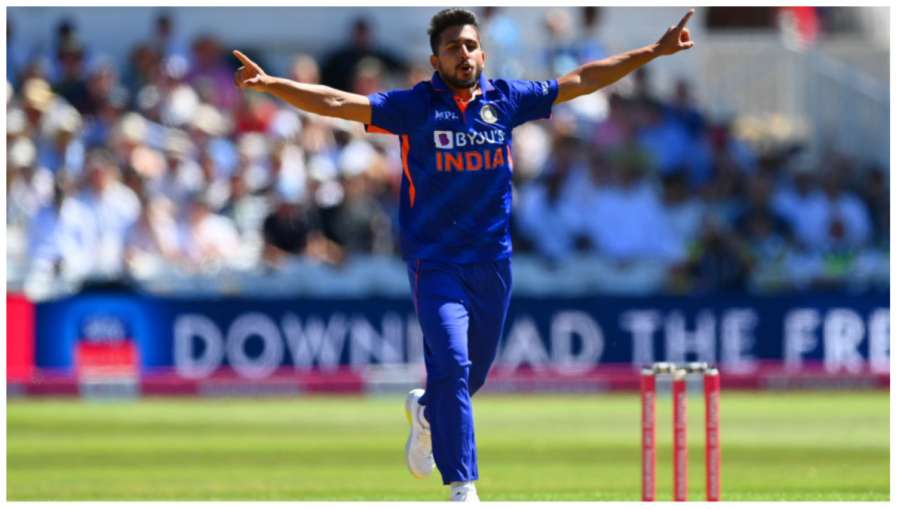 Umran Malik: Umran Malik is the new sensation of Team India. He bowls so fast that the batsmen of the opposing team are already in awe. He doesn't get a chance in Tests and ODIs, but he is playing T20s and has done well in whatever opportunities he has got so far. This right-arm fast bowler was first signed by the IPL team Sunrisers Hyderabad. He performed well in IPL 2022 and after that his entry happened in Team India and he is doing amazing. During this, he took 18 wickets in the IPL. After this, he got a chance in the T20 series against South Africa in June and after that he dominated the whole world. During the T20 series played against Sri Lanka, Umran Malik bowled at a speed of 156 kilometers per hour and discussions started around him. Now he has got a challenge from a fast bowler from Pakistan. Pakistani bowler has claimed that he will break this record of Umran Malik.
Pakistani bowler Ihsanullah bowled at a speed of 150 kmph in PSL
Currently PSL is going on in Pakistan and apart from Pakistan, players from other countries are playing in it and are also performing well. One of these names is Ihsanullah. Ihsanullah is playing this season of PSL for Multan Sultan. He has not yet been selected for the Pakistan team, but he is showing his mettle wherever he gets a chance. In a match played against Quetta Gladiators in PASL, he bowled at a speed of 150 kmph. On this ball, he also dismissed the captain of Quetta Gladiators and former Pakistan captain Sarfaraz Khan. In this match, he gave 12 runs in four overs and showed the path of five players to the pavilion, since then Ihsanullah has dominated the social media. He is just 20 years old and has a long career ahead of him. After the match, Ihsanullah said that he can break Umran Malik's record of 157 kmph. In his words, he said that I will try, I will do more than that. I will top Umran Malik, I will do 160. If God wills, I will try. Umran Malik had set a speed record of 157 kmph, I will try to break his record. I would aim for 160 kmph. He has taken 12 wickets in four PSL matches so far. He has the most wickets in this year's PSL.
umran malik fastest bowler of team india
By the way, if we talk about T20 cricket, then he has 20 wickets in 13 matches. He is playing first-class, List A matches but is yet to make his international debut. Although Ihsanullah may have claimed that he will break Umran Malik's record, it will take a lot of time and hard work. Right now they are less than seven kilometers per hour. Also, the record of 157 km per hour made by Umran Malik is in international cricket and Ihsanullah's record is in PSL i.e. a T20 league. First he has to make his international debut and then he has to bowl at more than 157. It remains to be seen whether he can get Umran behind or not, and if Umran bowls more pace during this period, Ihsanullah will have to chase even harder.