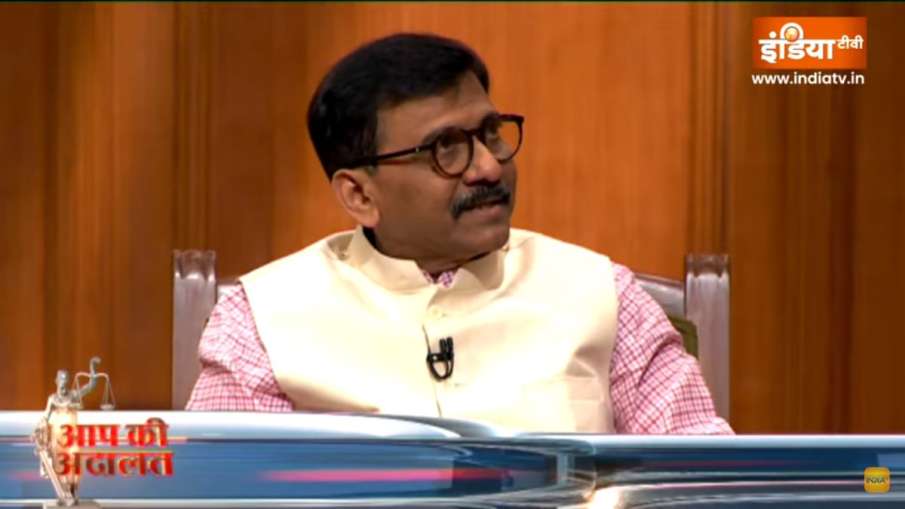 Aap Ki Adalat: Shiv Sena (Uddhav Balasaheb Thackeray) Sanjay Raut has emerged as an important character in the political circles of Maharashtra in the last few years. Raut is often in the news due to his statements and is counted among the important allies of former Maharashtra Chief Minister Uddhav Thackeray. Sanjay Raut, who has been in news for various reasons in recent times, will be present in the 'Katghare' of 'Aap Ki Adalat' on Saturday night at 10 pm and will be seen answering the questions of Rajat Sharma, Chairman and Editor-in-Chief, India TV. Will.
Why did the relationship with BJP break? Raut will tell
Be it the formation of the Maha Vikas Aghadi government in Maharashtra, or the rebellion in the Shiv Sena, Sanjay Raut has always been at the center of the discussion. In the new episode of 'Aap Ki Adalat', Sanjay Raut will tell whether he is responsible for breaking the relationship with BJP. Sanjay Raut told in 'Aap Ki Adalat' how 50 MLAS and 12 MPs came out from under his nose. Sanjay Raut Will answer Rajat Sharma's questions on all such issues. The new episode of Aap Ki Adalat will be aired tonight at 10 pm on India TV.
The series of new episodes starts from 7th January
Please tell that due to the Corona epidemic, shooting of new episodes of this show could not be done for the last 2 years and only old episodes were being aired. But now the telecast of new episodes of this famous show has started from 7th January. Viewers can watch it as usual every Saturday at 10 PM on India TV. The first guest of the new episode was well-known industrialist and businessman Gautam Adani. After Adani, many guests have answered Rajat Sharma's questions by being present in the dock of 'Aap Ki Adalat'.
There are many records in the name of 'Aap Ki Adalat'
,your courtAround 200 celebrities have registered their presence. Talking about digital platforms, the videos of 'Aap Ki Adalat' have been viewed more than 170 crore times, which is a record in itself. Not only this, the show has aired over 1100 episodes on TV, and is among the world's most watched news shows on YouTube. 'Aap Ki Adalat' has been the only platform where Aamir Khan, Salman Khan and Shah Rukh Khan have appeared together.