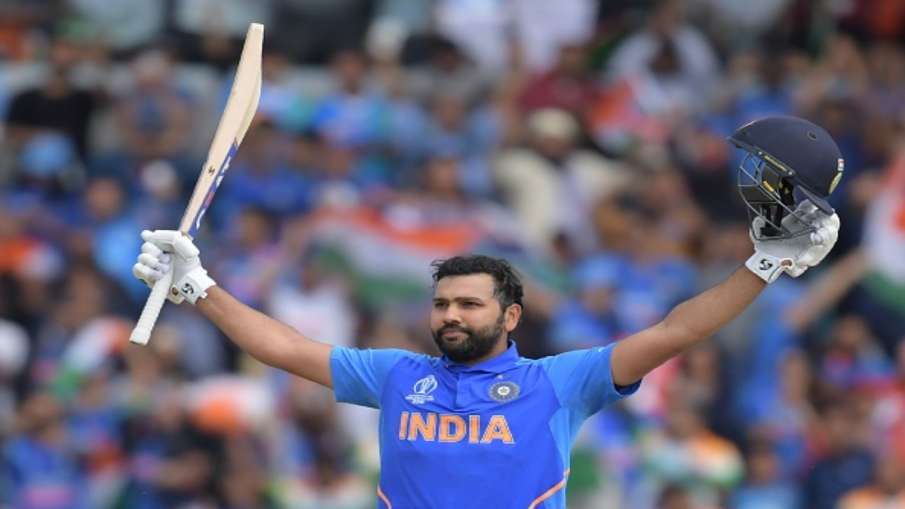 Every day some big record is made in the game of cricket. Whereas nowadays, some or the other history is being written every single day in all the three formats of the game. But there are many such records in this game, which are almost impossible to break. Today we are going to talk about 5 such records in this report of ours.
1. Rohit's 264 runs in an innings
Rohit Sharma, who is famous all over the world as Team India's captain and hitman, has a record which is very difficult to break. Rohit had scored an inning of 264 runs in an ODI against Sri Lanka in 2014. It is difficult for a player to score such a big score, sometimes even for the teams. Not only this, Rohit is the only batsman to score three double centuries in this format.
2. 19 wickets in a Test
England's legendary fast bowler Jim Laker also has an unbreakable record. Jim took 19 wickets in a Test against Australia in 1956. It is impossible to break this record. Taking 20 wickets in a Test is nothing short of a miracle.
3. Most wickets of Muralitharan
Sri Lankan veteran spinner Muttiah Muralitharan holds the record for most wickets in cricket. Muttiah Muralitharan has 1347 wickets in his name, out of which he has taken 800 in Test cricket only. Australian spinner Shane Warne, who took 1001 wickets at number two.
4. Night Watchman Double Century
A record in the game of cricket when a night watchman scored a double century. Night watchman is mostly a term used for a bowler. A night watchman comes to the crease to take care of the wicket before the end of the day. But in 2006, Australia's fast bowler Jason Gillespie played an inning of 201 runs as a night watchman.
5. Brian Lara's innings of 400 runs
Legendary West Indies batsman Brian Lara holds the record for playing the biggest innings in Test cricket. Lara scored an unbeaten 400 against England in 2004. Being able to score so many runs in an innings is nothing less than a miracle.