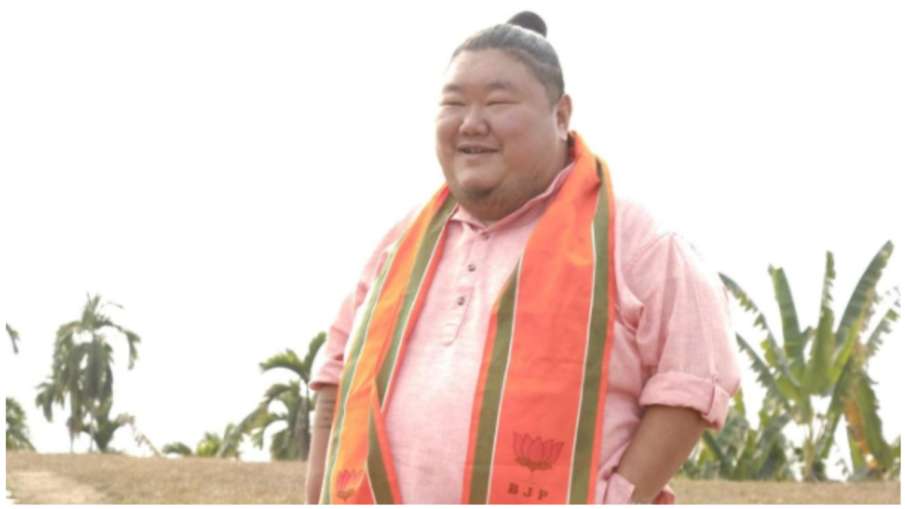 Assembly elections are due in Nagaland on 27 February. Meanwhile, PM Narendra Modi is campaigning in Nagaland to ensure BJP's victory. On Friday, PM Narendra Modi reached Nagaland for election campaign. During this, he praised Nagaland BJP chief Temjen Imna Alang a lot. A video of this has been shared by Temjen Imna Alang and a unique caption has been written.
PM Modi praised
The video praising Alang by PM Narendra Modi is becoming quite viral on social media. He has said in this video that our BJP state president Temjen Imna has presented Nagaland well to the world. The whole country listens to him. He has brilliantly represented the people of Nagaland and Northeast on the digital platform. I also keep seeing him on social media.
happy to hear praise
Temjen Imna is very happy on the praise made by PM Narendra Modi. While sharing this video, he has called PM Narendra Modi as Guruji. While sharing this 32-second video, he wrote that Guruji ne bol diya, bas hum toh dhanya ho gaye. Let us tell you that the BJP State President of Nagaland is very active on social media and has become very famous for his unique style of speaking and sharing posts.
unique posts
In the past, he had shared pictures of bottles made of bamboo through his post. While sharing this post, he wrote in a funny way, not to give bamboo, but to drink water from bamboo. Let us tell you that Temjen is known for giving speeches in his unique style and sharing the post on social media.
read this also- Miscreants shot after entering Umesh Pal's house, Raju Pal is the main witness of the murder