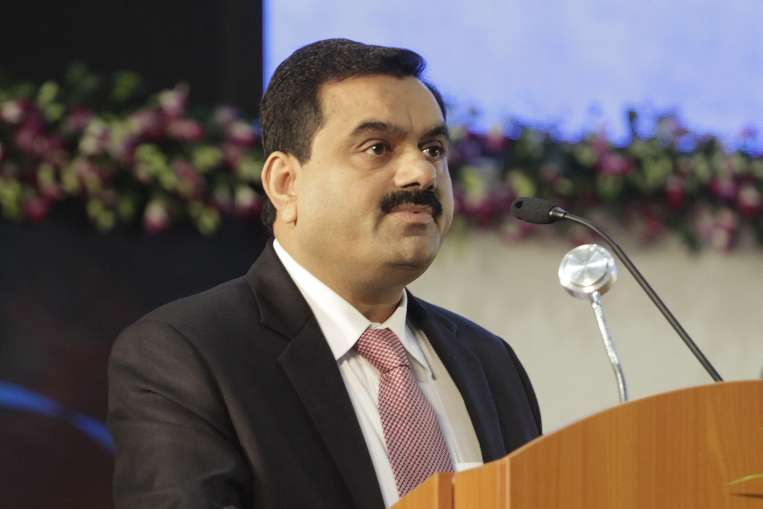 Adani Group A month has passed since the report of American short seller Hindenburg regarding the companies of On January 24, Hindenburg alleged misappropriation in Gautam Adani's companies. Let us tell you that since then the market cap of the group companies has fallen by Rs 12 lakh due to the sale of shares of the companies. This has also affected the property of Gautam Adani. According to the Bloomberg Billionaire Index, Gautam Adani has slipped from number 2 to number 29 in the list of the rich. Let us know which of the 10 listed companies of Gautam Adani has declined by what percentage in the last one month and what is the latest price.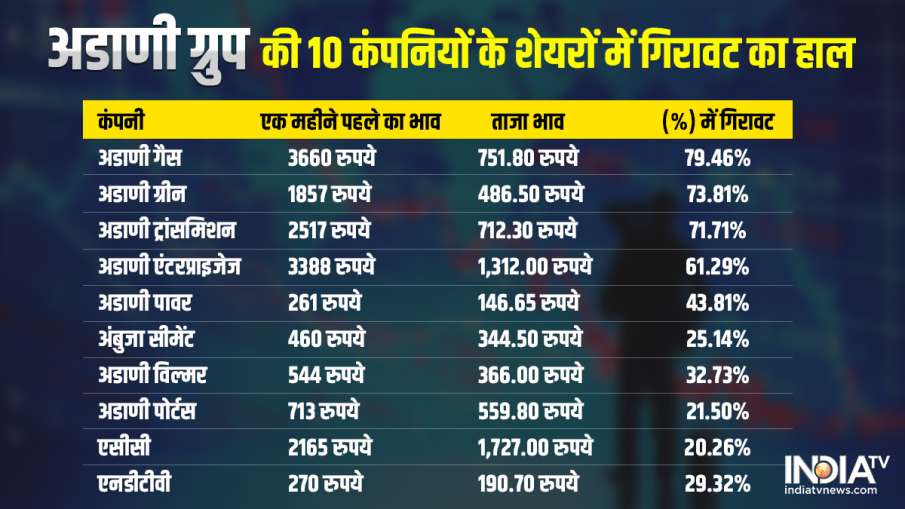 Adani Group Stocks
Adani 12 lakh crore loss to the group
After the Hindenburg report, the market capitalization of 10 listed companies of Adani Group has decreased by Rs 12 lakh crore ($ 145 billion) in just one month. This decline is due to continuous selling of shares of group companies. Let us tell you that the market capitalization of Adani Group was more than Rs 19 lakh crore before January 24, but has come down to about Rs 7.2 lakh crore a month after the report came. Stocks of many companies have rallied up to 82% from their 52-week highs.