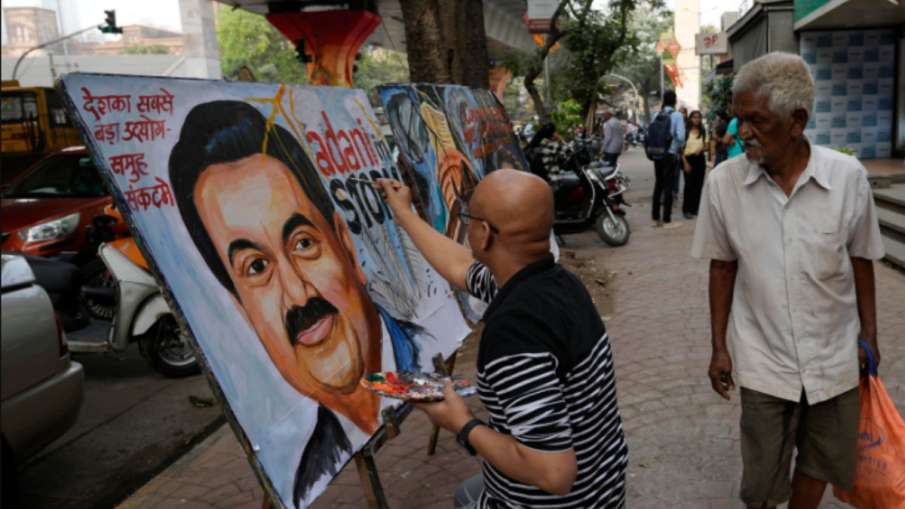 Adani Group is facing a serious crisis since last one month. The valuation of the group has fallen by 60 per cent following serious allegations by American firm Hindenburg, while investors have lost over 75 per cent of their investments in some companies. Along with common investors, questions are also being raised on the investment of Life Insurance Corporation (LIC) in Adani group companies. Due to heavy selling in Adani Group shares continuously throughout the month, LIC's investment has also hit the red mark. After the release of the Hindenburg report, LIC on January 30 had said that the total purchase value of equity under all Adani group companies is Rs 30,127 crore and its market value as on January 27, 2023 was Rs 56,142 crore. Which has now reduced to 27000 crores.
60 percent reduction in valuation
Looking at the latest data from the stock market, the combined market value of the group's 10 listed companies has declined by $146 billion, or nearly 60%, since Hindenburg's allegations. With the latest fall, the value of LIC's investment has turned negative. Means now LIC is facing loss on investment. Note that the assumption is that LIC has not bought or sold stake in group companies since January 30.
LIC's stake in Adani group companies
LIC holds 4,81,74,654 shares of Adani Enterprises, the flagship company of the group. This is 4.23 per cent of the total paid up capital of the company as on December 2022. LIC's shareholding in Adani Enterprises Limited is 4.23%. The insurance giant holds 9.14% stake in Adani Ports, 3.65% in Adani Transmission. LIC holds 1.28% stake in Adani Green and 5.96% in Adani Total Gas as of December.
Adani's assets reduced to $ 42 billion
The fall in stocks has led to a sharp decline in Gautam Adani's wealth, which has come down from $120 billion to $42.7 billion now, according to the Bloomberg Billionaires Index. Let us tell you that till the beginning of this year, Gautam Adani was included in the list of second richest people in the world. At the same time, falling from number 2 in 1 month, he has come to 29th place in the list of world's richest people. Gautam Adani is the founder of the Ahmedabad-based conglomerate Adani Group. The Group's interests include infrastructure, commodities, power generation, transmission, real estate and cement.