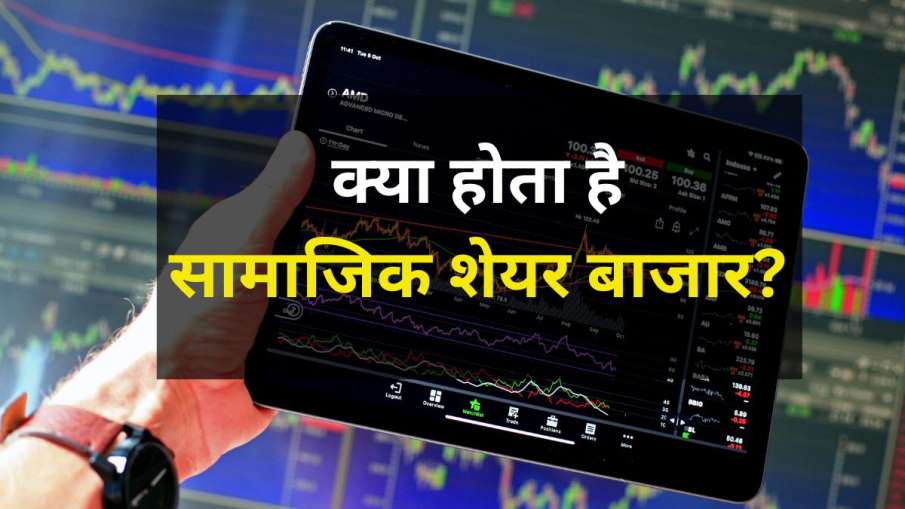 A new beginning has been written in the Indian stock markets. On the lines of foreign markets, social share market is about to start in India too. The National Stock Exchange (NSE) on Thursday said it has received market regulator SEBI's final approval to launch Social Stock Exchange (SSE) as a separate category on its platform.
What is social stock market
Social index or social stock markets are already prevalent in the stock markets of developed countries. It includes companies that take care of social interest in their activities. Many large funds prefer to invest in them. Any social enterprise, non-profit organization (NPO) or for-profit social enterprise (FPE), that states its main objective as social can be listed. For eligible NPOs, the first step to enter is to register in the SSE category.
approval from SEBI
NSE said in a statement that the final approval was received on February 22. The social stock market will provide new opportunities for social enterprises to finance social initiatives, give them visibility and greater transparency in the raising and use of funds by social enterprises.
Own Index of Social Enterprises
NSE Managing Director (MD) and Chief Executive Officer (CEO) Ashish Kumar Chauhan said, "We are conducting several programs to create awareness and social enterprises at different stages of entry into the stock market." Along with this, he urged the social enterprises to remain in touch with NSE to understand the mechanism and benefits of registering and getting listed in the SSE category.