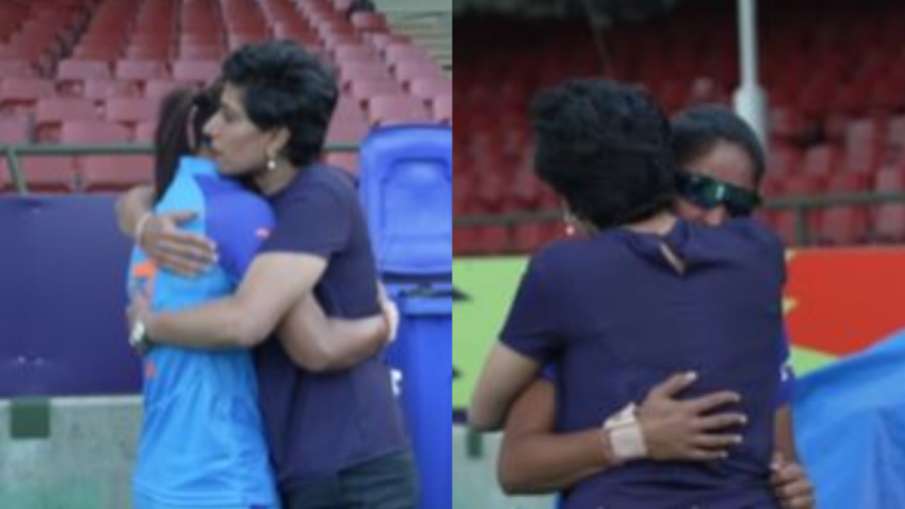 The match was played between India and Australia in the Women's T20 World Cup. In this match, Team India had to face defeat by 5 runs. Captain Harmanpreet Kaur looked very disappointed after India's defeat. Harmanpreet Kaur's wicket proved to be the turning point in this match. Regarding his wicket after the match, he also said that it was unfortunate for him. During the post match presentation, he wore dark glasses to hide his tears. But after meeting Anjum Chopra, former captain of Team India, she could not control herself and cried in front of him.
What did Anjum Chopra say?
When Anjum Chopra was asked about this, she told that she just wanted to sympathize with him. ICC has shared a video on its social media. In which Anjum Chopra is explaining to Harmanpreet Kaur. When asked about consoling Harmanpreet, Anjum said, "My intention was to sympathize with the captain, as that was the only thing I could do." It was an emotional moment for both of us. India has reached the semi-finals many times and lost many times.
He further added that, this is not the first time, I have seen him playing like this. I have also seen him struggling with injuries and his health. It was the semi-finals of the World Cup and Harmanpreet Kaur is one player who does not hold back. Before the start of the match, there were reports of Harmanpreet not making it to the semi-finals due to high fever for the last two days. But she hit the ground running and top-scored with a brilliant 52, while sharing a brilliant 69-run partnership with Jemimah Rodrigues, but failed to complete the target.
Harmanpreet Kaur's wicket changed the match
Chasing 173 runs in this match, the Indian team had lost three wickets at the score of 28 in 3.4 overs. Harmanpreet Kaur handled the innings from here. Although Team India could not achieve their score and in the end they had to face defeat. Harmanpreet became emotional after the match was over. In one of the videos, Anjum can be seen hugging him.
read this also