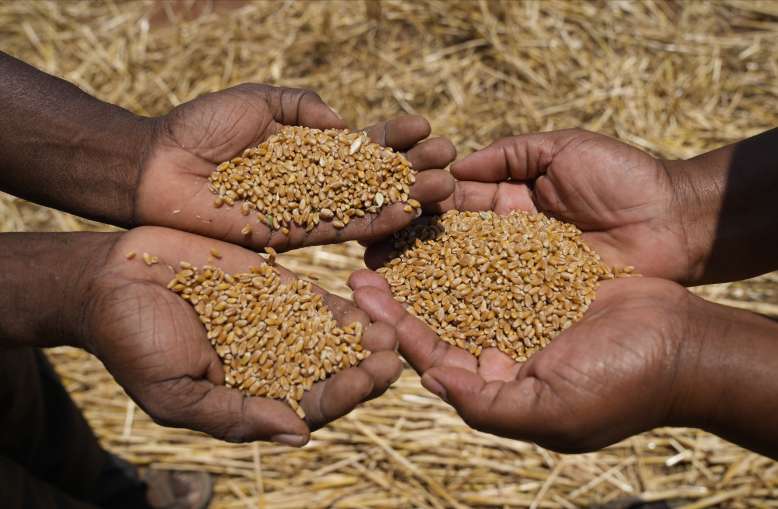 There is good news for you on the inflation front before the festivals. In the coming week, essential items like flour and maida may become cheaper. The government is selling wheat kept in its stock. Due to which the prices of flour may fall in the open markets in the beginning of March. In the first three rounds of e-auction, Food Corporation of India (FCI) has sold 18.05 lakh tonnes of wheat to bulk consumers like flour mills. Out of which 11 lakh tonnes have already been lifted by the bidders.
Government will sell 45 lakh tonnes of wheat
Food Corporation of India Chairman and Managing Director Ashok K Meena said on Thursday that the ongoing sale of wheat to bulk consumers in the open market has started bringing down wholesale prices and is expected to reflect in retail prices in a week's time. . FCI has been asked to sell a total of 4.5 million tonnes of wheat through weekly e-auctions till March 15 to bulk consumers under the Open Market Sale Scheme (OMSS) to check rising prices of wheat and wheat flour.
Auction will be held again from March 2
The next round of e-auction will be held on March 2. A little over 1.1 million tonnes of wheat will be offered for sale. "The response to OMSS has been very good," Meena told reporters. About 11 lakh tonnes of wheat has been lifted so far. Its impact is already visible in wholesale prices. It's starting to subside. It will take time to have an impact on the retail price. Hopefully this week you will see a drop in retail prices.
Price came up to Rs 2200 per quintal
The wholesale prices of wheat have declined and are now ruling around Rs 2,200-2,300 per quintal in most mandis. While wheat prices had crossed 3000 in December. The southern and north eastern regions have witnessed maximum buying by the buyers. Since a large number of buyers have bought wheat in smaller quantities, the availability of wheat will improve. "We are hopeful that this will normalize prices across the country," he said.
no fear of hoarding
The government says that there is no question of hoarding wheat due to such huge sale of wheat. This was because over 1,200 buyers participated in the first three rounds of the e-auction. The highest bidders were small bulk buyers. They bid for 100-500 tonnes. "Also, small bulk buyers cannot hoard as they do not have the capacity to preserve like FCI," Meena said. They have to be processed and disposed off immediately.