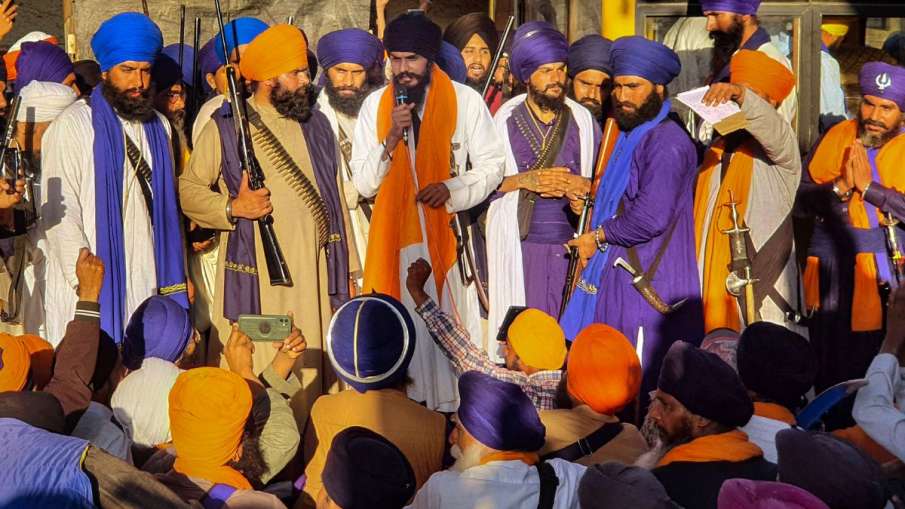 Chandigarh: Punjab, which had faced the havoc of terrorism a few decades ago, has once again started burning. Once again the echo of Khalistan is being heard in the state. Khalistan supporter Amritpal Singh has once again spewed venom over the demand for a separate Khalistan. Amritpal has said that there was no India before independence, and he does not accept the definition of India. Looking at the pictures that have come from Punjab in the last two days, it seems that it does not believe not only in India but also in India's law.
Lovepreet Toofani came out of jail
Lovepreet Toofani, because of whom there was a storm in Punjab for the last 2 days, has now come out of jail. Supporters shouted slogans after Lovepreet came out of Amritsar Jail, and he also raised slogans of 'Sat Shri Akal'. After his release, Toofani said, 'The allegations against me are baseless. Who is Amritpal Singh Sikh's Jarnail (General)? If you listen carefully to the statements of Lovepreet and Amritpal, then you can hear the echo of Khalistan in them.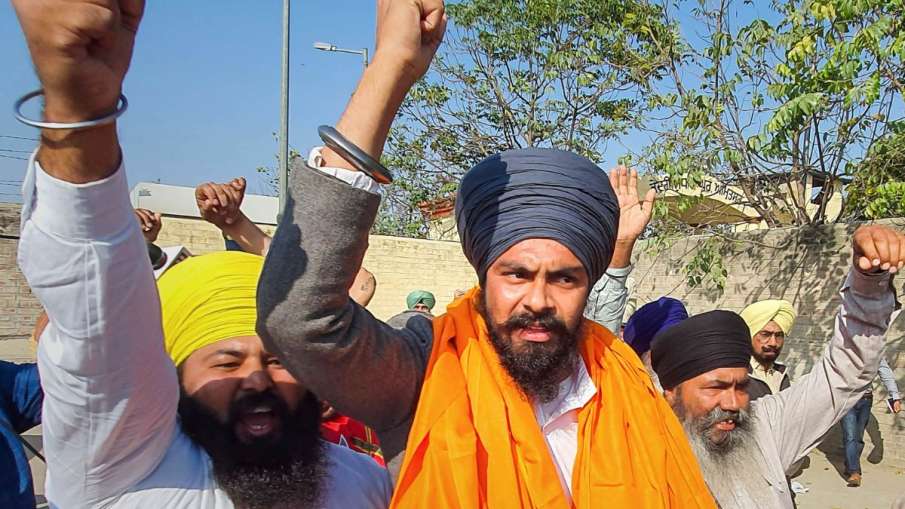 Lovepreet Toofani raising slogans with his supporters after being released from jail.
'The demand for Khalistan is not wrong in a democracy'
Amritpal Singh has said in his latest statement that the demand for Khalistan in a democracy is not wrong. He said, 'Peaceful movement for Khalistan is our right, and you cannot suppress our democratic right.' Amritpal said that Punjab is a separate country and injustice is being done to Sikhs since 1947. He said that as long as this happens, we will keep fighting. Amritpal also termed the FIR lodged against Lovepreet Toofani as fake.
Lovepreet's release is a sign of impending storm in Punjab
After the arrest and now release of Lovepreet Toofani, questions are being raised whether the Punjab Police succumbed to the pressure created by Amritpal Singh. Amritpal has given an indication of the coming storm in Punjab by releasing Lovepreet Toofani on the strength of his supporters. There is a question in the mind of the people whether Amritpal, who considered Bhindranwale as his guru, once started the war of independence of Punjab. The silence of the government is enough to increase the concern of those who care about Punjab.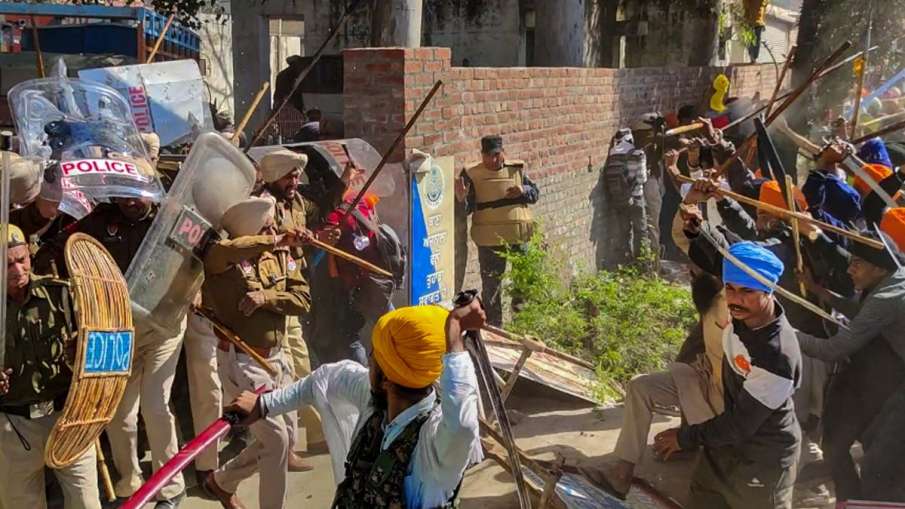 Supporters of Amritpal Singh clash with the police.
Who is Amritpal Singh who challenged the Punjab Police?
Amritpal Singh He is a supporter of Khalistan and became the head of 'Waris Punjab De' in 2022 after the death of actor Deep Sidhu. Amritpal had given a provocative speech in support of a separate Khalistan on the death anniversary of Deep Sidhu. A man was abducted and thrashed by his supporters for speaking against Amritpal on social media. Police registered a case against many people including Lovepreet Toofani in this matter. Later Amritpal and hundreds of his supporters entered the Ajnala police station to get Lovepreet released and today he was also released.