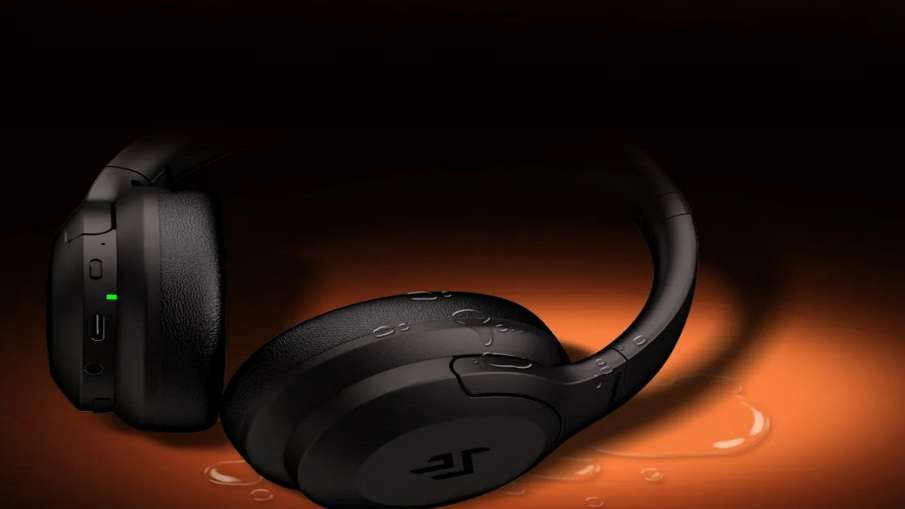 dhasun sound quality We all love music information. If its fun is enjoyed through some great headphones, then it doubles. In such a situation, if you are going to buy headphones equipped with excellent features at a reasonable price, then you can turn to Crossbeats ROAR headphones. You get active noise canceling with the ROAR Wireless headphones from CrossBeats, which offer hybrid ANC of up to 30 decibels. Along with this, you get 40 mm neodymium sound in this headphone to increase the fun of bass. The best part is that this headphone offers up to 70 hours of playback time. That is, you can enjoy music for 70 hours by charging once.
Powerful lithium battery is available
This headphone gives 5 hours of playtime by charging just 10 minutes. This headphone has a 5000 mh lithium battery. It gets full charge in 60 minutes. Charge indicators have been given in it. You can charge it with C type charger. Along with this it is sweat and dust resistant. This headphone supports iOS, Android and Windows. It has 5.3 Bluetooth which provides WiFi connectivity up to 10 meters. The weight of this headphone is 252 grams.
why buy headphones
Comfort Fit & Foldable Design
Bluetooth 5.3 with voice assistant support
5 hours of playtime in 10 minutes of charge
Atmosphere Pressure Optimization
up to 70 hours of playtime
5000mh lithium battery
crossbeats headphones price
Crossbeats ROAR headphones are priced at Rs 2999. You can buy this headphone through Crossbeats website, Amazon, Flipkart, Myntra, Geomart, Nykaa Fashion, TataCLIQ and offline stores including other online and offline retailers.