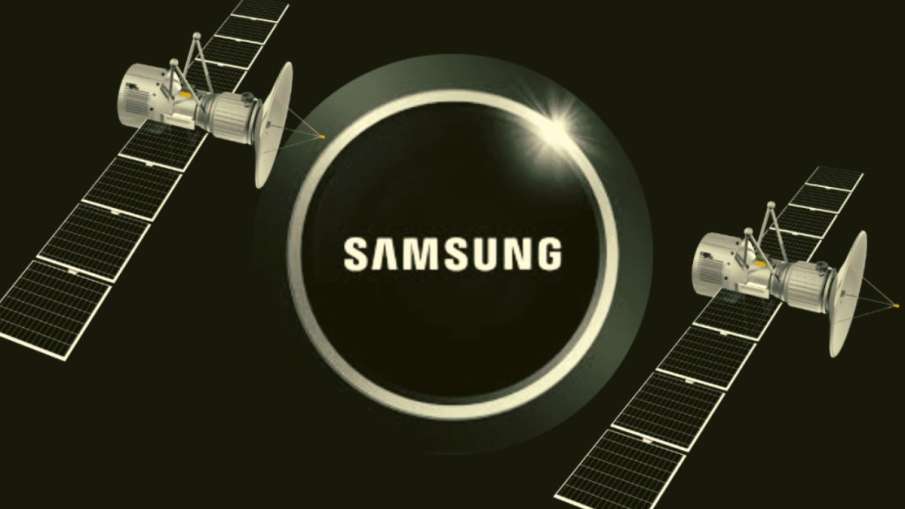 Samsung New 5G Technology: We all use phones. Whether making a call or surfing the Internet in a Smartphone, it is necessary to have a proper network for all the works. The network is fine only when our phone is in the range of the mobile tower. On increasing the distance from the tower, the net speed slows down, the problem of call drops starts and many times the call cannot be connected at all. At present, our smartphone is completely dependent on the tower for the network, but soon this dependency may end. The giant tech company Samsung is working on a technology that will not require a tower. People will be able to talk from mobile to mobile like direct walkie-talkie.
Samsung is working on a new 5G technology. This technology is very secure and standard 5G Non Terrestrial Networks (TNN) modem technology. Its most important thing is that you will be able to talk without network in it. Since there is no need for a network, there will be no need for a tower either. Due to not having a tower, the problem of slow internet speed and call drops will be completely eliminated.
Learn how this new technology will work
In this Samsung technology, the user's mobile will be directly connected to the satellite. With this facility, there will be direct mobile to satellite communication. Samsung is planning to introduce its new 5G technology with Exynos modem solution. It can be offered commercially with 5G satellite communication.
Since its arrival, a major change can be seen in the field of wireless communication. Let us tell you that Samsung was the first company to introduce the first commercial 4G LTE model in 2009. Not only this, in 2018, the first 5G model was also seen from Samsung itself.
What is NTN Technology
It is a high-end communication technology that will strengthen connectivity in areas where it is impossible to install towers or where the network is non-existent. With this technology, it will be possible to make calls or use the internet even in the mountains, deserts and in the middle of the ocean.
Also read- RailYatri App is downloaded in the phone, so be careful! Deca of 3.1 crore users leaked, are you not in the list?