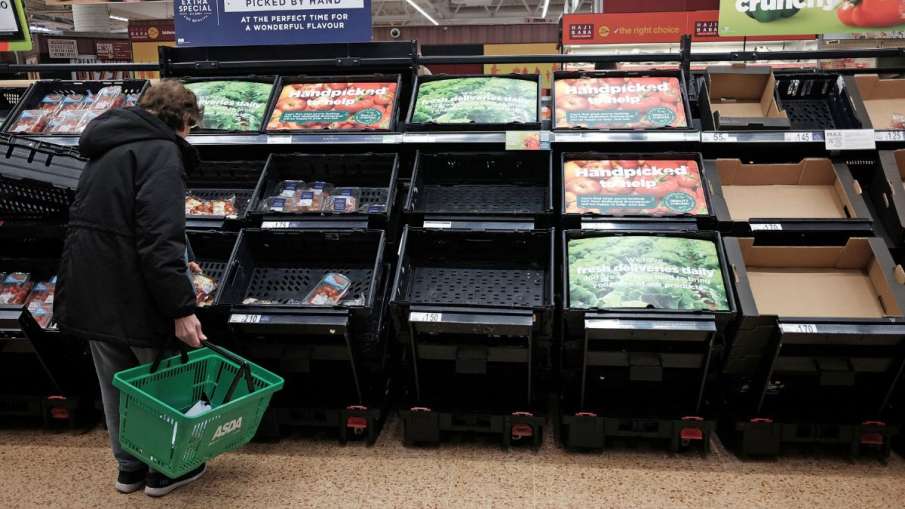 One of the world's most developed economies, the economic condition of Britain is going very bad. There is a shortage of food items in Britain, which is already suffering from inflation due to the Ukraine war. People are facing the most difficulties in buying fruits and vegetables. Major vegetables are missing from the market and people are queuing up outside the super market. The situation is so bad that the government there has fixed a limit on the purchase of vegetables and fruits in the super market.
shortage of goods
Some major supermarkets have set limits on purchases of vegetables and fruit in the UK as bad weather and the Ukraine-Russia war hit supplies. The British government warned on Thursday that this situation could last for a month. Production of tomato, chilli or capsicum, cucumber, broccoli, cauliflower and raspberry has remained limited. This sets the buying limit for a single customer.
what is the reason for the shortage
The shortfall has been attributed to poor weather conditions in southern Europe and Africa, as well as restrictions on greenhouse cultivation in Britain and the Netherlands due to expensive electricity. "Our estimate is that this situation could continue for another two to four weeks," Environment Minister Therese Coffey told Parliament in response to a question.
long lasting problem
Expressing concern over the current situation, Coffee said, "It is important that we try and make sure that we find an alternative source." The minister said that his department is in talks with the retail distributors to overcome this crisis and avoid such situation in future. The opposition Labor Party raised the issue of lack of basic food items from the public plate.