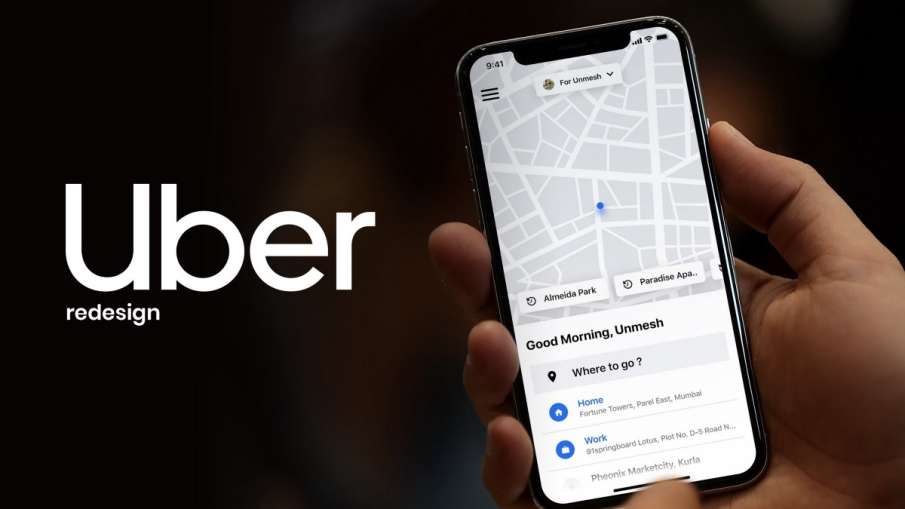 ride-hailing platform Uber has redesigned its app and rolled out a series of updates, including a simplified home screen, ride tracker on the iPhone lock screen, and more. The company has simplified the home screen experience so that users can book rides with fewer taps and order Uber Eats deliveries easily. It has also added a new 'Services' tab as a one-stop shop for users to find all ride and delivery offers available in their cities, from e-scooters nearby to dinner, flowers, cocktails and more.
Will be able to see updates even in the lock screen
Plus, with the new 'Activity Hub', users can keep track of past and upcoming rides and Eats orders all in one place. The company has added support for Live Activities, an iOS 16 feature so users can easily track the live progress of a ride and get important updates like vehicle details, latest ETA info and ride status, all without opening the Uber app from across the lock screen. Can do In addition, the company said that Uber ride progress will be displayed in Dynamic Island for iPhone 14 Pro and iPhone 14 Pro Max users while their iPhone is unlocked, so they can see important details at a glance even while using other apps. Can get it. Uber has also updated ride types, locations, and more. "We'll also share personalized recommendations for ways to plan and save in your city, based on how you use Uber," the company said.
Uber asks Delhi government to create level-playing field
Uber on Friday asked the Delhi government to create a level-playing field for two-wheeler mobility rides for commuters. The company said separate electrification mandates for the ridesharing and delivery sectors not only lead to unequal sharing of responsibility but also seriously harm the industry as a whole. Shiv Shailendran, Director Operations, Uber India and South Asia said- Two-wheeler ridesharing apps should be seen on par with other apps like delivery and services. The number of delivery rides far outnumber two-wheeler mobility rides for commuters, but they are being given a more practical time frame for electrifying their fleet.
Let us tell you that according to a circular issued by the Transport Department of the Delhi government, carrying passengers on a bike taxi with a private registration number has been made a punishable offense and a fine of up to Rs 10,000 can be imposed. Delhi uses two-wheelers on ridesharing platforms, with an estimated 20 lakh commuters every month. In 2022, there will be over 19 lakh trips on Uber Moto from metro stations in NCR, underscoring the need for bike-taxis in solving last-mile commuting. Apart from being affordable, quick and time-saving for riders, two-wheeler mobility products help the livelihood of over 1 lakh drivers in Delhi, Shailendran said. As the Delhi government is considering a regulatory framework that will likely only allow EVs to function as bike taxis, Uber said the time is right for deeper industry dialogue.