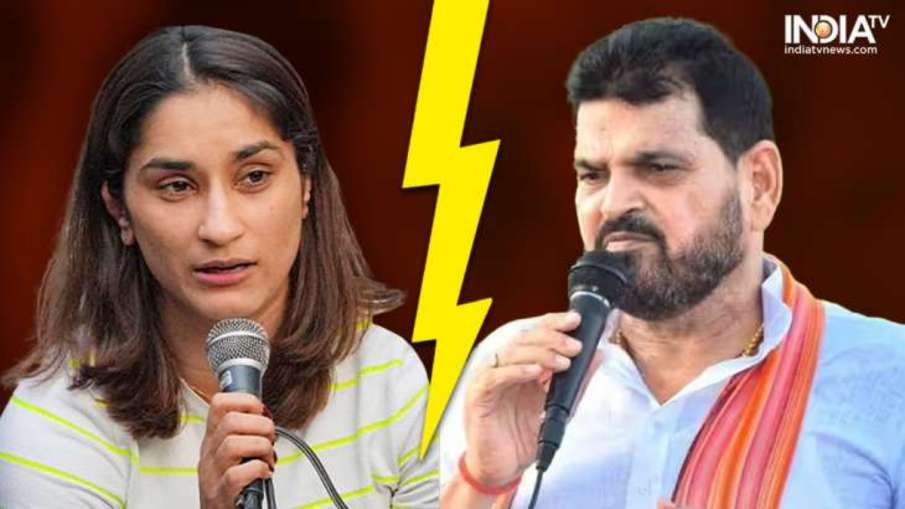 India has been stripped of hosting the Asian Wrestling Championships following an ongoing investigation into allegations and claims of sexual harassment against Wrestling Federation of India president Brij Bhushan Sharan Singh. United World Wrestling (UWW) decided this in a meeting on Wednesday. Now this big tournament has been shifted to Kazakhstan.
Hosting of Asian Championship snatched from India
The Asian Wrestling Championship has been shifted from New Delhi to Astana which will be held from April 7 to 15. The United World Wrestling (UWW), the global organization of sports, gave this information on Thursday. The tournament was earlier to be held in New Delhi from March 28 to April 2.
But the UWW was forced to change the host of the continental championship due to the recent developments in Indian wrestling and the pending investigation by the Sports Ministry against Brij Bhushan Sharan Singh, President of the Wrestling Federation of India.
Astana has hosted the World Championship
Astana hosted the World Championship in 2019 which was a success and Kazakhstan hosted the Asian Championship in 2021. The city of Almaty also hosted the third ranking series last year.
Inspection committee could not take a decision
The government, after several meetings, decided to set up an inspection committee headed by Olympic medalist MC Mary Kom to probe the allegations. The committee was ordered to complete its inquiry within four weeks, but the delay in finalizing the names and the vast scope of the work means it is likely to take longer than initially anticipated.