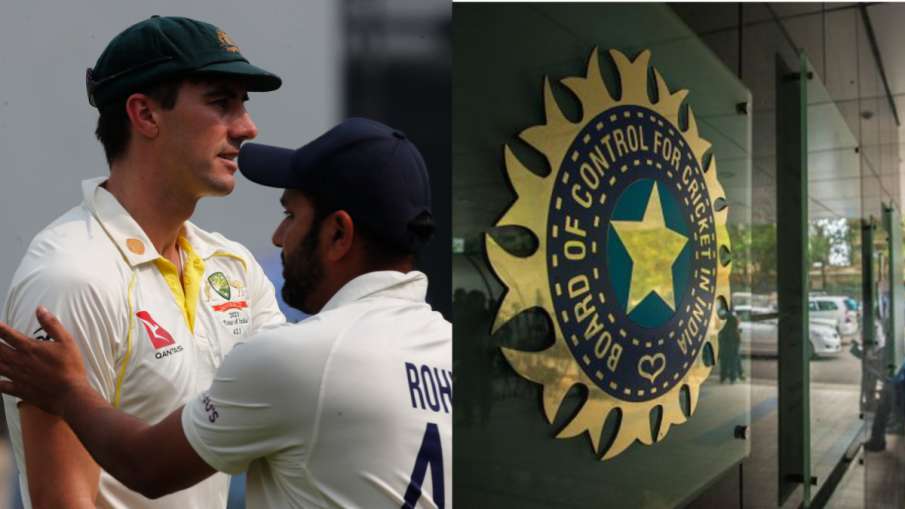 IND vs AUS: The third match of the four-match Test series between India and Australia will be played in Indore. Before this match, Australia's captain Pat Cummins returned to his country Australia. He will not be able to play the remaining matches of the series. In such a situation, Steve Smith has been made the captain in the remaining two matches of the series. Pat Cummins will not be able to play the remaining two matches of the series due to his personal reasons. The Australian team is trailing 0-2 after the defeat in the first two matches of this series and the departure of the captain in the middle of the series can increase the difficulties of the team. Meanwhile, BCCI has sent a special message for Pat Cummins from its Twitter handle.
BCCI wrote this
BCCI wrote for Australia captain Pat Cummins that "Our thoughts and prayers are with Pat Cummins and his entire family in this hour of examination". Everyone is praising this tweet of BCCI for Pat Cummins. Let us tell you that the health of this Pat Cummins's mother is bad. For this reason, he has left the team in the middle of the series. Cummins said in a statement that 'I have decided not to return to India at this time, as my mother is ill and is being looked after. I feel best here with my family. I appreciate the overwhelming support I have received from Cricket Australia and my teammates. thanks for understanding.'
Australian team in trouble
The Australian team on the tour of India is facing a lot of difficulties. Most of Australia's star players are troubled due to injury. David Warner was ruled out of the Delhi Test due to injury and he has also returned home after being ruled out of this series. At the same time, Mitchell Starc, Josh Hazlewood and Cameron Green could not play in the first two Tests due to injury. Now Pat Cummins has also returned to Australia. Along with being the captain, Cummins is the mainstay of the Australian team's fast bowling attack. Now the Australian team is in trouble due to his return home.
A win or a draw is necessary in the series
This series is very important for both Australia and India teams. To go to the final of WTC, India has to win one more match in the series. At the same time, in the four-match Test series, the Australian team has lost the first two matches. They will have to draw at least one match to secure a seat in the final. At the same time, the injury of many players has made their victory even more difficult.
read this also