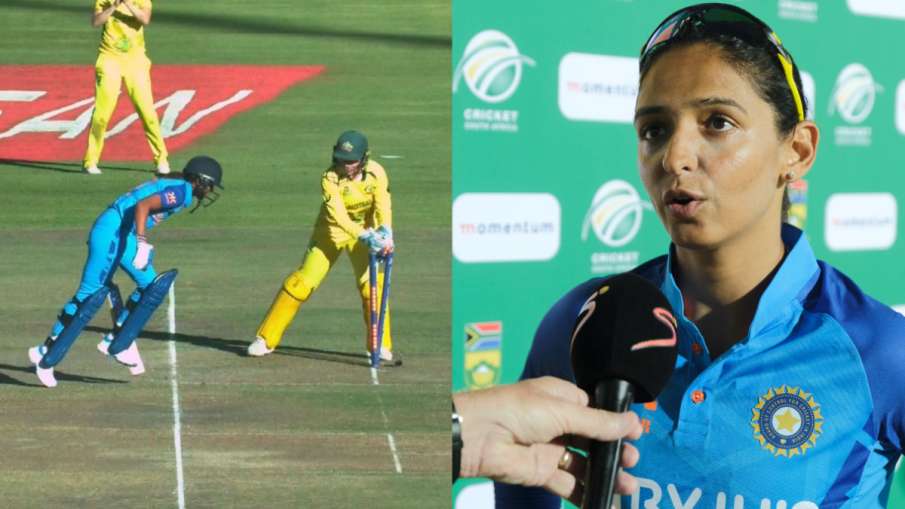 IND W vs AUS W: The semi-final match was played between India and Australia in the Women's T20 World Cup. Australia defeated India by 5 runs in this match. Team India once again lost the match they won. In this match, captain Harmanpreet Kaur had brought India to the threshold of victory only then she became a victim of runout. Harmanpreet Kaur's runout was the biggest turning point in this match. Till the wicket of Captain Kaur, this match was in the hands of Team India. But suddenly this match went into the hands of Australia and India had to face defeat.
what did captain kaur say
Indian skipper Harmanpreet Kaur on Thursday termed her run out in the semi-final defeat against Australia as unfortunate. It was difficult for Harmanpreet to hold back her tears after this defeat. He had high fever before this knockout match but decided to play in the match and scored a half-century. But his run out was going to change the course of the match. "Can't feel more unfortunate than this," Harmanpreet said after the match. The partnership with Jemima Rodrigues got us into the groove."
He further said, "After this we were not expecting to lose. Nothing could be more unfortunate than the way I got run out." Crediting Jemima for her strong performance, Harmanpreet said, "We are happy to put in such an effort and take the match to the last over. We wanted to challenge till the last ball.
Dhoni connection of Kaur's wicket
Harmanpreet Kaur scored 52 runs in 34 balls in this match. During this, he also hit 6 fours and a six. Harmanpreet Kaur was finding it difficult to play in this match. But she played in this match and the fans are also proud of her innings. Harmanpreet Kaur's wicket reminded every fan of Dhoni's runout in the semi-finals of the 2019 ODI World Cup. There were many similarities between these two matches. Dhoni also used to wear number 7 jersey and Kaur also wears number 7 jersey.