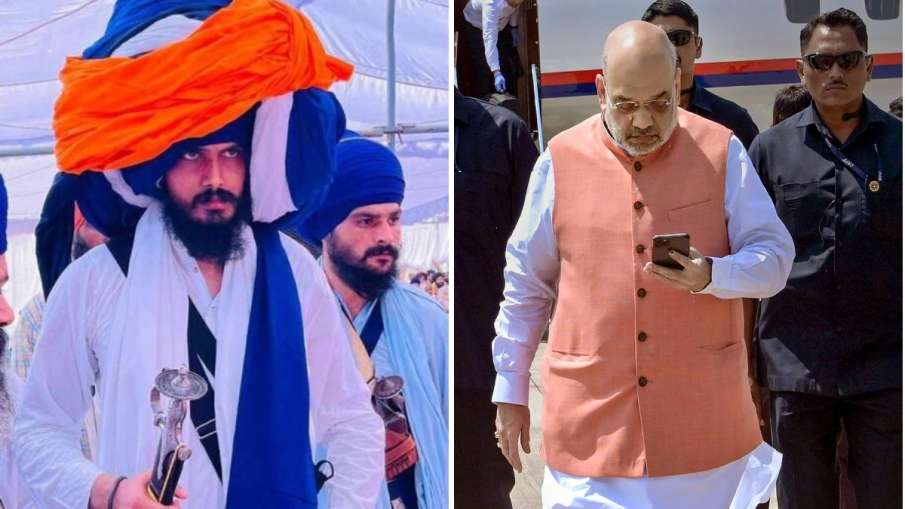 Chandigarh: Khalistan supporter Amritpal Singh, chief of 'Waris Punjab De' organization, threatened Home Minister Amit Shah that if he tried to stop the Khalistan movement, he too would meet the same fate as former Prime Minister Indira Gandhi. At the same time, after this, Amritpal Singh took a U-turn on the threatening statement. Amritpal said, I did not threaten the Home Minister in any way. Amit Shah has threatened me. The agencies want to get me killed. Waris Punjab De is an organization of hardliners founded by activist Deep Sidhu, who died in a road accident in February last year.
'Every child of Punjab talks about Khalistan'
Amritpal had said in Budh Singh Wala village of Moga district that Indira had also tried to suppress us, what happened? Now Amit Shah Fulfill your wish and see. Amritpal had said, tell Amit Shah that every child of Punjab talks about Khalistan. Indira Gandhi also pressed, everyone knows what the result was. Amit Shah should also fulfill his wish. We are asking for our rule, not someone else's. It is noteworthy that recently Home Minister Amit Shah had talked about eliminating Khalistan supporters. He had said that the government is keeping an eye on the Khalistan supporters in Punjab.
Whereas, Amritpal Singh and his supporters today Amritsar I clashed with the police when they were demanding the release of Lovepreet Toofani, a close aide of Amritpal, arrested in a kidnapping case.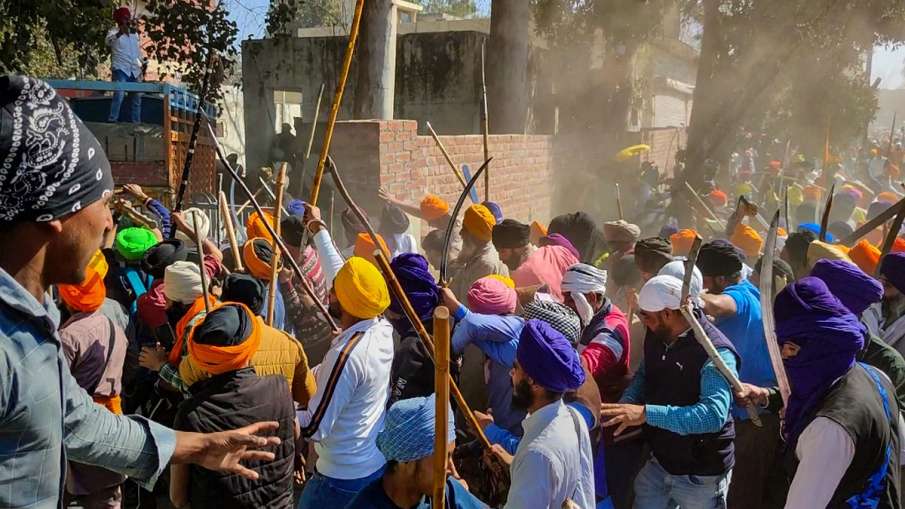 Uproar in Amritsar
what is the whole matter
On February 15, Barinder Singh, a young man from Chamkaur Sahib was abducted by some people. It is alleged that he had commented against Amritpal on social media. It is alleged that Barinder was kidnapped and beaten badly. Following the complaint of the youth, a case was registered against 30 supporters including Amritpal, his accomplice Lovepreet alias Toofani. Toofani has been arrested in this case.
Read this also-
After the arrest of Toofani, supporters of Amritpal Singh came there in thousands. They surrounded and later attacked the Ajnala police station in which more than 6 policemen were reported injured. Amritpal Singh himself was also present there at this time. The crowd gathered here with weapons and swords in their hands. During this, stones were pelted at the police. A large number of Nihangs arrived with swords in support of Amritpal. During this, he also had a scuffle with the police.