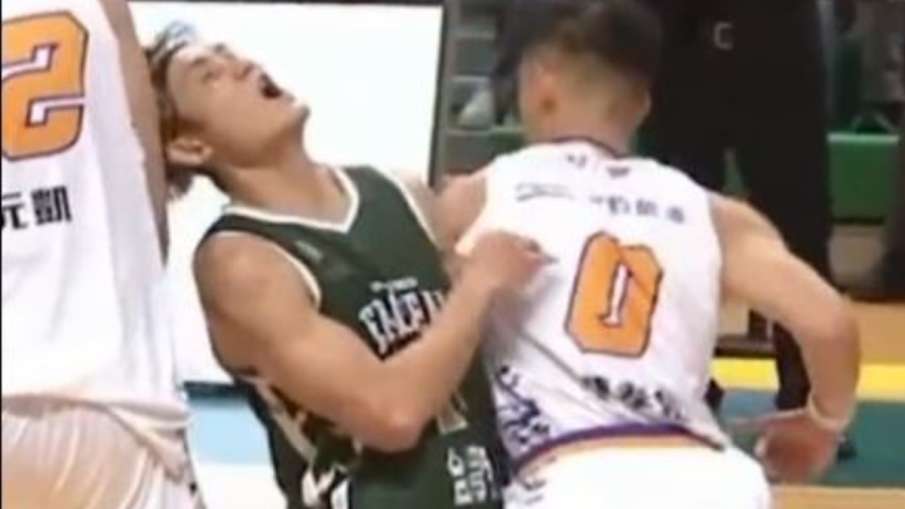 During the games, there is an atmosphere of warm enthusiasm between the players and the spectators. Sometimes it becomes very difficult for the players to control their anger. In such a situation, many times players or spectators clash with each other on the field. A similar incident has emerged from Taiwan. Where the players are seen fighting with each other. The fight between the players was going on live. After this the video of this live clip went viral on social media.
where is the whole incident
Actually this fight took place during a basketball match being played in Taiwan. Basketball league is being organized in Taiwan. An incident came to light in this league after which this tournament became a topic of discussion among the people. During a basketball match, players of two teams clashed over some issue and started kicking and punching each other. The match was played between Taoyuan Leopards and Taiwan Hero Bears in Basketball League. In this match, a small rift between the players turned into a big fight.
what was the whole matter
In this match being played in the basketball league, Taoyuan Leopard's player Chen Siao Jung elbowed Chiang Yu En of Taiwan Hero Beer. What was it then that a player from the Leopard team clashed with Chiang, the captain of Taiwan Hero Beer. Both the players went a little distance while fighting with each other. During this, Chiang also got a punch. After this incident, action has been taken against a total of 12 players from both the teams. The match was restarted after 7 Leopard players and 5 Hero Beer players were sent off the field immediately.