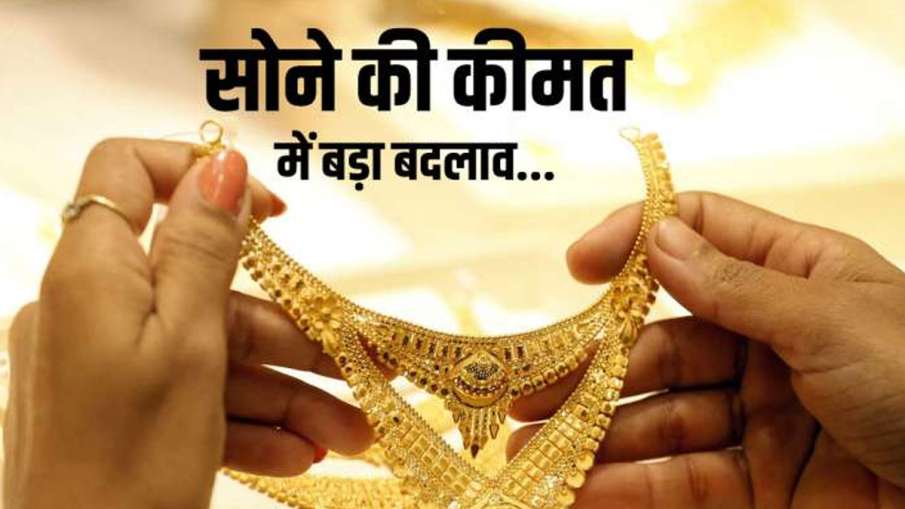 If you are thinking about buying gold, don't think now, just buy it. We are saying this because on Thursday, a fall in the prices of gold and silver has been recorded in Delhi's bullion market. Along with India, there has been a softening in the price of gold in the international market as well. The reason for this is believed to be the concern expressed by the Federal Reserve about inflation. Gold prices declined after the Fed meeting minutes came out.
reduced prices in delhi
Gold prices on Thursday fell by Rs 305 to Rs 56,035 per 10 grams in the national capital Delhi's bullion market amid a fall in the prices of the precious metal in global markets. In the last trading session, gold had closed at Rs 56,340 per 10 grams. Silver also declined by Rs 805 to close at Rs 65,095 per kg.
what the experts say
HDFC Securities Senior Analyst Saumil Gandhi said, "Spot gold prices in Delhi declined by Rs 305 to Rs 56,035 per 10 grams." In the international market, gold declined to $ 1,827 an ounce, while silver also declined. With a decline to $ 21.57 an ounce. Gandhi said that in the Asian trade, gold prices declined in Comex (commodity market).
Navneet Damani, Senior Vice President, Motilal Oswal Financial Services said, "Gold declined after the details of the latest policy meeting of the Federal Reserve came out. The minutes of the meeting indicated that the US central bank may keep interest rates higher for a longer period of time to reduce inflationary pressure.
fall in gold futures prices
Gold prices on Thursday declined by Rs 231 to Rs 55,852 per 10 grams in futures trade as speculators reduced their positions due to weak demand in the spot market. On the Multi Commodity Exchange, the contract for delivery in April declined by Rs 231, or 0.41 per cent, to Rs 55,852 per 10 grams. There was a turnover of 11,839 lots. Market analysts said off-loading of positions by participants mainly influenced the fall in gold futures prices.