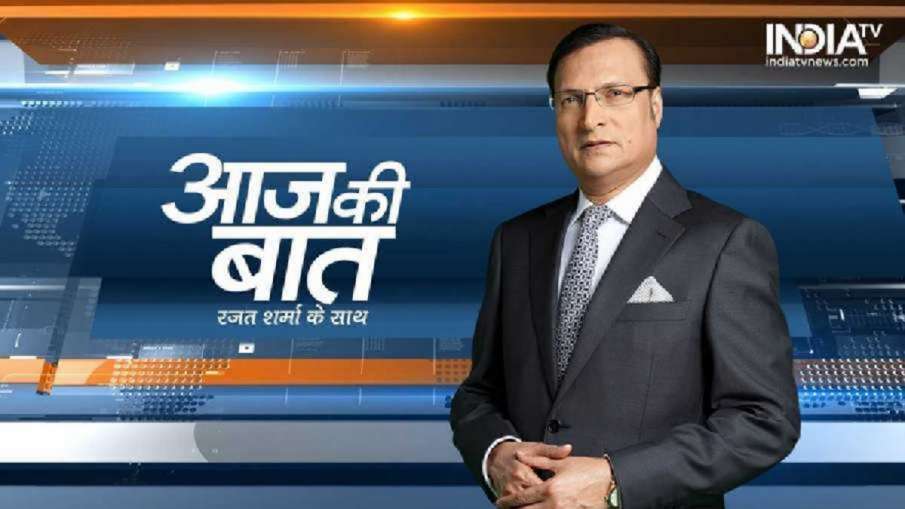 Today I want to share a big secret of the world of politics with you. Let me tell you what happened on that night in 2019 when NCP leader Ajit Pawar suddenly joined hands with the BJP to form a coalition government after the Maharashtra assembly elections. This government could run only for three days.
I will tell you why Sharad Pawar's relationship with BJP deteriorated, did Sharad Pawar betray BJP, when and how? Sharad Pawar accepted in gestures that he had reneged on his promise to the BJP. He himself indicated that he had back-stabbed Devendra Fadnavis, who took oath with his nephew Ajit Pawar at the Raj Bhavan.
For the first time, it has come to the fore that the script of political events that took place at midnight and after that day was written by none other than Sharad Pawar, a political veteran. The reality of this entire script of Sharad Pawar is very interesting. The two statements made by Pawar in a press conference in Pimpri-Chinchwad on Wednesday exposed the whole matter.
Pawar said one advantage of the BJP's attempt to form a government with his nephew and NCP leader Ajit Pawar was that it "ended President's rule" in Maharashtra in 2019.
When asked by a reporter about BJP leader Devendra Fadnavis' claim that the three-day government formation with Ajit Pawar had the support of the NCP supremo, Sharad Pawar replied: 'There was an attempt to form a government. One advantage of that exercise was that it helped in the removal of President's rule in Maharashtra. Everyone has seen what happened after that.
When the reporter asked whether he was aware of the formation of such a government, Sharad Pawar said, 'Is there a need to speak about it? I just said that if such an exercise had not taken place, would the President's rule have been revoked? Would Uddhav Thackeray have taken oath as Chief Minister if President's rule had not been lifted? Asked if he was indicating that he was aware that Ajit Pawar was going to form the government with the BJP, Pawar said, "A person recently said that whatever happened in Maharashtra Only one person (Sharad Pawar) is responsible for this.
Certainly Pawar's statements are very interesting. Pawar did not simply say that he had sent his nephew Ajit Pawar to Devendra Fadnavis on a false drama of 'revolt' in NCP, and got the government toppled three days later. Pawar tried to point out that it was his game that got BJP out of power. A new alliance of Shiv Sena, Congress and NCP was formed as Maha Vikas Aghadi and Uddhav Thackeray became the Chief Minister. Pawar tried to give the message that he had defeated the BJP in the political game.
I will tell you the complete reality of what happened between 24 October 2019 to 23 November 2019. At the moment the biggest question is why Sharad Pawar remained silent for 3 years and why did he reveal it now. Does Pawar have a new game plan behind this revelation? In his statement given in the press conference, although Pawar does not directly admit that he knew about this exercise, but it has many political implications.
Pawar was referring to the dramatic developments that took place on the night of November 23, 2019, when the central government revoked President's rule at midnight, and Fadnavis was administered the oath of chief minister by Governor Bhagat Singh Koshyari in the early hours of the morning at the Raj Bhavan, and Ajit Pawar Became Deputy Chief Minister. This government fell after 3 days and Shiv Sena chief Uddhav Thackeray was later sworn in as chief minister with the support of the NCP and the leader of the Maha Vikas Aghadi. After the 2019 assembly elections, the Shiv Sena and the BJP had converged on the issue of who would be the chief minister.
Reacting to Sharad Pawar's statement, Devendra Fadnavis told reporters in Mumbai, 'It is good that he has disclosed this. I expect that why President's rule was imposed in Maharashtra? On whose saying did it happen? What was the politics behind that? He should also tell this, because then all the links will be connected and everything will be revealed to you. That's why he should answer this, this is my hope.
What Sharad Pawar said is not the complete truth. He claims that he wanted President's rule to be revoked to clear the way for Uddhav Thackeray to be made the chief minister, but this is not true. The inside story is a bit different.
On 23 October 2019, the results of the Maharashtra Legislative Assembly elections were declared, and the BJP-Shiv Sena alliance got an absolute majority. The next day i.e. on October 24, Uddhav Thackeray put forward a demand to be made the Chief Minister for 2.5 years. BJP did not listen to Uddhav. Sharad Pawar felt that his party NCP and BJP can form government together in Maharashtra. He was sure that the Congress would never support Uddhav Thackeray, and it was not possible to form a non-BJP government without the support of the Congress and the Shiv Sena. Pawar sent a proposal to support Devendra Fadnavis and handed over the rest of the talks to Ajit Pawar.
The NCP supremo said that he cannot openly say about supporting the BJP, that's why President's rule should be imposed first. During this, he will tour the whole of Maharashtra, create an atmosphere and talk about supporting the BJP government by saying that Maharashtra needs a stable government. President's rule will end after 2 weeks and then Devendra Fadnavis' government will be formed in Maharashtra with the support of NCP and Ajit Pawar will become Deputy Chief Minister in this government. In other words, Sharad Pawar was ready to join hands with the BJP to bring his party to power at that time. On the other hand, he kept Uddhav Thackeray in a loop.
Now the question is, what happened after all that when Ajit Pawar became the Deputy Chief Minister, Sharad Pawar turned around? Why did he oppose BJP and stand in support of Uddhav? But first let me tell you about a statement of Shiv Sena leader Sanjay Raut. Sanjay Raut said, 'The central government had imposed President's rule, and they had made such arrangements that the government of Mahavikas Aghadi should not come. Everyone was worried whether the President's rule would be removed or not. Even if we had proved majority, the kind of Governor who was in Raj Bhavan would have taken 5 years to prove majority. But because of the morning oath, President's rule was lifted, and Governor's rule was lifted in just 24 minutes. Because of this, the way for Mahavikas Aghadi was cleared. What Pawar saheb has said is true. One has to take 100 births to understand Sharad Pawar. I had said this earlier as well, due to which comments were also made on me.
It is true of Sanjay Raut that even 100 births will be less to understand the political tricks of Sharad Pawar. BJP also got caught in Pawar's game, and so did Uddhav Thackeray. No one understood what game Pawar played. What Pawar revealed is his next move. I will tell you the reason why I am saying this.
When we understand the timeline of those days in 2019, then the whole story will become clear. On October 30, Sanjay Raut claimed that the Shiv Sena would form the government on its own if the BJP did not make Uddhav Thackeray the chief minister. After this, on 2 November 2019, Sharad Pawar spoke to Uddhav Thackeray. On November 4, Pawar said that people have given majority to BJP and Shiv Sena, they should form the government and NCP will sit in the opposition. Till that time there was a BJP government in Maharashtra because the term of the assembly was till 9th ​​November.
By November 8, Ajit Pawar had all talks with Devendra Fadnavis, and after that Fadnavis resigned the same day.
On 11 November, Uddhav Thackeray announced his separation from the NDA. My information is that Devendra Fadnavis wanted to form the government with Ajit Pawar the very next day, but Sharad Pawar said that he cannot talk about supporting BJP directly. He said that he will roam in Maharashtra for the first 15 days, then make an excuse for public opinion and announce his support to the BJP. Sharad Pawar wanted President's rule to be imposed till then.
President's rule was declared on 12 November, but something happened in the next 12 days which Pawar had not expected. Congress President Sonia Gandhi gave green signal to support Shiv Sena. Pawar then felt that instead of going with the BJP, it is more beneficial to form a government together with the Congress and the Shiv Sena. This will increase their control over the government. That's why Pawar started working on forming Mahavikas Aghadi.
Now the question is that if Sharad Pawar had decided to make Uddhav Thackeray the chief minister, then why did he send Ajit Pawar to take oath early in the morning along with Devendra Fadnavis? Was it really a ploy to get President's Rule in Maharashtra revoked, as Pawar claimed?
I will also tell you the reality of this. In fact, Sharad Pawar did not send Ajit Pawar to Devendra Fadnavis, Ajit Pawar rebelled. Ajit Pawar had already talked about forming the government with Fadnavis. But when he came to know that Sharad Pawar's mood has changed, and now he is secretly preparing to form the government with Shiv Sena, Ajit Pawar got angry. He along with his supporting MLAs decided to form the government with Fadnavis.
The claim to form the government was presented to the Governor at night itself, and on the morning of 23 November, Devendra Fadnavis was sworn in as Chief Minister and Ajit Pawar as Deputy Chief Minister. President's rule was removed in Maharashtra, and a new government was formed. Shiv Sena then appealed to the Supreme Court. The Supreme Court held a hearing on 24 November, despite it being a Sunday, and delivered its verdict on 26 November. Meanwhile, Sharad Pawar did not take any action against Ajit Pawar.
Pawar met Uddhav Thackeray, Congress leader Ashok Chavan and other leaders at the Taj Hotel on 25 November, and announced the Mahavikas Aghadi. Since the Supreme Court on November 26 had asked Devendra Fadnavis to prove his majority within 30 hours, he had no option but to resign. Fadnavis resigned. Uddhav Thackeray took oath as Chief Minister on 28 November with the support of NCP and Congress.
Fadnavis had said 3 days ago that everything had happened in the knowledge of Sharad Pawar. He knew that Ajit Pawar would take oath as the Deputy Chief Minister. It is obvious that Sharad Pawar will never accept this fact in public as doing so may spoil the game of the party. So he took a different track on Wednesday. He alleged that the BJP is now "indulging in eliminating opponents". Pawar referred to the Election Commission's decision to recognize the Shinde faction as the real Shiv Sena and give it the party's election symbol. Now this matter is before the Supreme Court.
Pawar said, "Differences are common in politics, but this has never happened in the country when the party's name and election symbol have been snatched away by those who misused power." When there was a split in the Congress, two organizations namely the Congress (I) and the Congress (S) came into existence. I was the President of the Congress (S) and Indira Gandhi was the President of the Congress (I). At that time I had the right to use the name of Congress. In today's scenario, the name of the party and its symbol have been given to others. This has never happened in the history of India.
Pawar said, 'Whenever there is excessive misuse of power and an attempt is made to suppress any party, the public stands with that party. I recently visited several districts and found that though the leaders have left Shiv Sena, the staunch Shiv Sainiks are still with Uddhav Thackeray and this will be proved in the elections.
Asked about the Election Commission's order, Pawar said, "Who took the decision?" Was it the commission, or is there someone else who is guiding the commission? Such decisions had never been made before. The role of some big force behind this cannot be ruled out. Pawar appealed to all opposition parties to join hands to 'save democracy and fight the BJP'.
Sharad Pawar said all these things while campaigning for Congress on Wednesday. His message is clear that he has no relationship left with the BJP. He wants to tell that he is completely with Sonia Gandhi and Uddhav Thackeray. Pawar is saying that Narendra Modi will not allow other political parties to survive, so everyone needs to come together. Mr. Pawar has also told that those who are in power today use all the institutions including the Election Commission for their own purposes.
Congress and other opposition parties may like to hear all these things. It is also true that in today's era, Sharad Pawar is the most experienced and smartest leader. He thinks four steps ahead, and even the leaders of the opposition parties trust his intelligence and believe in his strategy. But the problem is that Sharad Pawar cannot be trusted completely, and the leaders of the opposition parties understand this very well.
These leaders feel inside that when they will go with whom, when they will leave whose side, it cannot be said for sure. Although Sharad Pawar is currently claiming that he is with Uddhav Thackeray in Maharashtra, but the leaders of the Eknath Shinde faction say that when Uddhav will have neither party nor symbol, then Sharad Pawar will not be with him either. Sharad Pawar The stand of Shiv Sena will be clear after the final decision of the Supreme Court on the issue of election symbol. ,Rajat Sharma,
See: 'Today's TalkWith Rajat Sharma' full episode 22nd February 2022