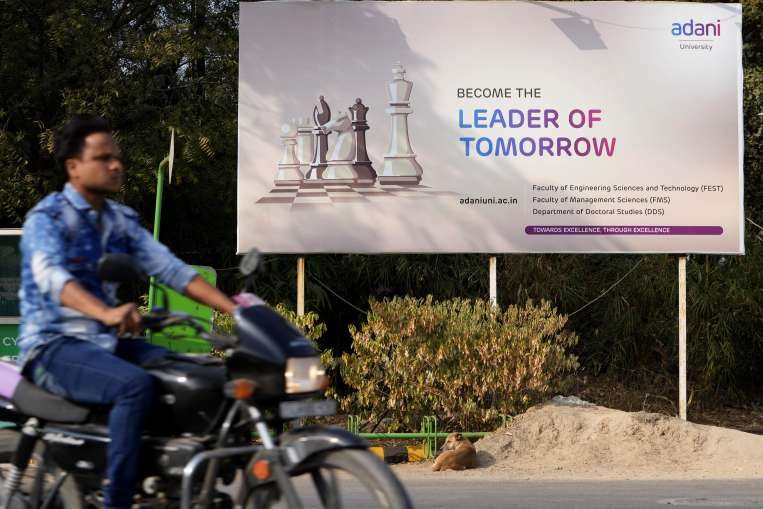 Till last one month, the ongoing outcry in the companies of Adani Group, which were setting the dimensions of success, is not taking the name of stopping. There were signs of improvement in the situation in the second week of February. But now once again the companies of the group are seen in trouble. The condition of the company remained bad even on Thursday. Shares of eight out of 10 listed companies of the group closed with losses.
Shares of these companies declined from Wednesday's closing price amid weak trends in the stock market. At the end of the day's trading on BSE, shares of Adani Transmission were down by 5 per cent, Adani Green Energy by 5 per cent, Adani Total Gas by 4.99 per cent, Adani Power by 4.98 per cent. Shares of Adani Wilmar declined by 3.97 per cent, Adani Enterprises by 1.51 per cent and ACC by 0.82 per cent and NDTV by 0.45 per cent.
Some of the group companies also hit 'lower circuit' during the day's trading. That is, due to the huge fall in their shares, the business had to be stopped. However, shares of two group companies closed with gains. Shares of Adani Ports gained 0.96 per cent and Ambuja Cement gained 0.43 per cent. Earlier on Wednesday, there was a huge decline in the shares of all the companies of Adani Group. The BSE Sensex closed at 59,605.80, down 139.18 points or 0.23 per cent on Thursday.
Gautam Adani slipped to number 27 in the list of rich
Gautam Adani has been continuously sliding down the list of the rich since the Hindenburg report came out on 24 January. At one time he had reached the second place in the list of the rich. Today, according to the Bloomberg Billionaire Index, his wealth fell to $ 46.1 billion, due to which he has slipped to number 27 in the list of rich. This decline in Gautam Adani's wealth has come due to a continuous decline in the shares of group companies.