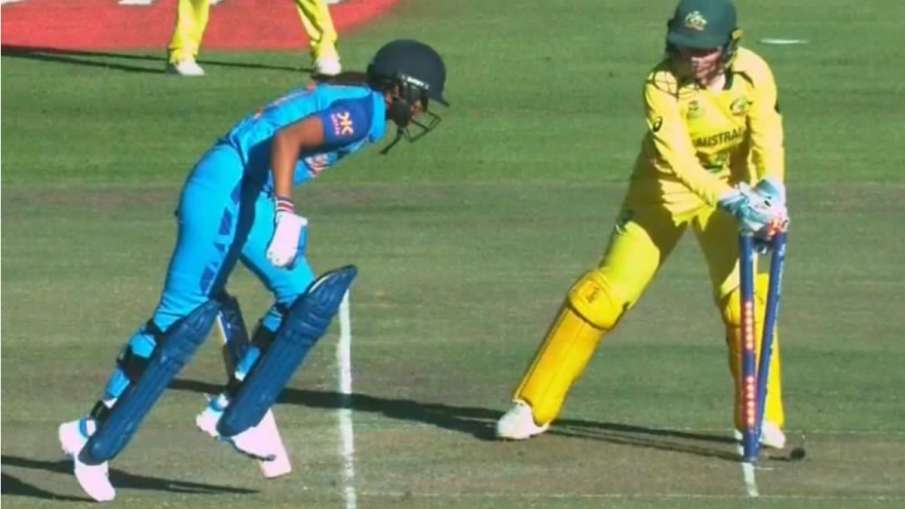 INDW vs AUSW: In the semi-final match being played between India and Australia in the Women's T20 World Cup, a mistake by Team India captain Harmanpreet Kaur overshadowed Team India. Harmanpreet Kaur played the captaincy innings for Team India in this match but she lost her wicket after bringing the team closer to victory. Now his one mistake can cost Team India heavily. Actually Team India had lost their three wickets for 28 runs. From there he handled the innings. But when the Indian team was 40 runs away from its target, it was run out.
Smriti Mandhana's reaction after Harmanpreet's wicket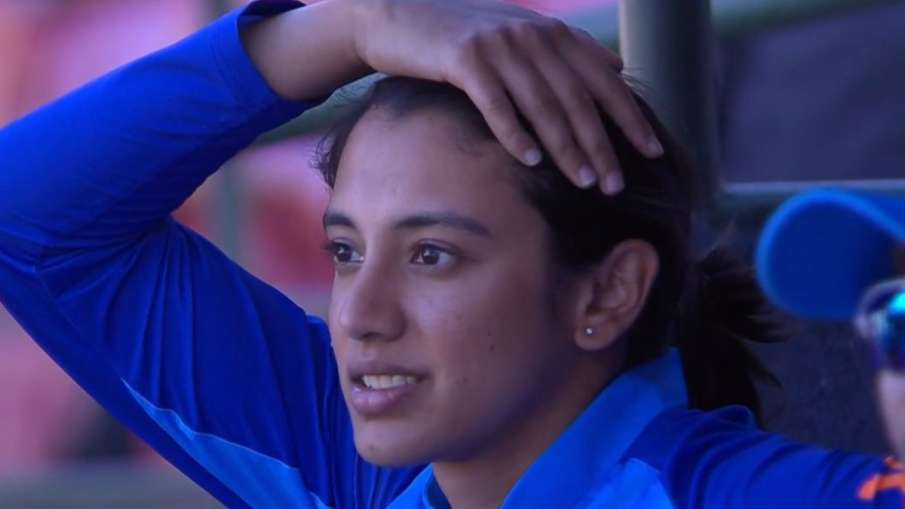 Smriti Mandhana's reaction
Harmanpreet Kaur became the victim of run out in this match. Let us tell you that Harmanpreet's bat, who was batting well, got stuck at the crease and she had to be run out. Its video is becoming fiercely viral on social media. Smriti Mandhana, who was sitting in the dressing room after getting out like this, also held her head. Due to this mistake of Captain Kaur, India is facing huge loss.
Two runouts broke crores of hearts
Team India had to face defeat by 5 runs in the semi-final match. Harmanpreet Kaur's runout was the biggest turning point in this match. Harmanpreet Kaur's wicket reminded the fans of Mahendra Singh Dhoni. In the ODI World Cup semi-final played in the year 2019, Mahendra Singh Dhoni was also run out in a similar way, after which Rohit Sharma sat holding his head in the dressing room. Something similar happened in this match as well. Now people are comparing Harmanpreet Kaur's runout with Dhoni's runout on social media. People say that both these runouts have broken the hearts of crores of people. Team India also had to face defeat in the semi-finals of the Men's T20 World Cup played in Australia last year.
read this also