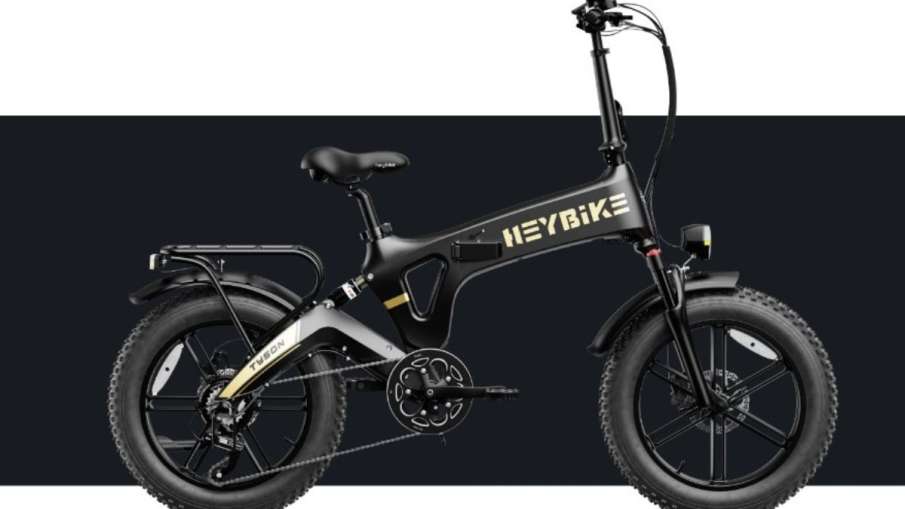 Hebike has introduced the Hebike Tyson e-bike in the market. The latest product from Heybike comes with 750W electric motor and advanced features. The Tyson also features a foldable design and hydraulic front-fork suspension.
The disc brakes of the bike provide excellent stopping power. The one-piece foldable design of this e-bike sets it apart from the market. Here we are telling you in detail about the price along with the features and specifications of Heybike Tyson e-bike.
Haybike Tyson e-bike price and availability
Talking about the price, the Heybike Tyson e-bike is available for $ 1,699 (about Rs 1,40,621). Heybike by Tyson E-Bike will be available for pre-order from March 1, 2023 on the company's website. Talking about the color option, it will be available in three color options like Blue, Green and Black.
Haybike Tyson E-Bike Features and Specifications
In terms of range, the Tyson's 48V/15Ah battery provides a range of 55 miles (approx. 88.5 km) with pedal assist and 40 miles (approx. 64.3 km) without pedal assist. The Tyson sports a 7-inch TFT display that shows power and speed while riding.
The top speed of the bike is 28 mph (about 45 kmph). Tyson has a smartphone app that provides users with battery status, mileage, navigation and general condition reports on the go. This e-bike takes 4-5 hours to get fully charged. It can lift up to 400 lbs.
Apart from the folding design, the Haybike Tyson features a rear rack and battery. It's similar to the ENGWE, but Haybike says the Tyson is much better with advanced features.
In terms of connectivity, the e-bike supports 4G network connectivity, Bluetooth and GPS with push notifications. In terms of safety features, GPS notifications alert the bike owner when the Tyson e-bike is being moved from a parking lot. In terms of size, the Tyson e-bike measures 175 cm in length, 62 cm in width, 119 cm in thickness and weighs 77 pounds.