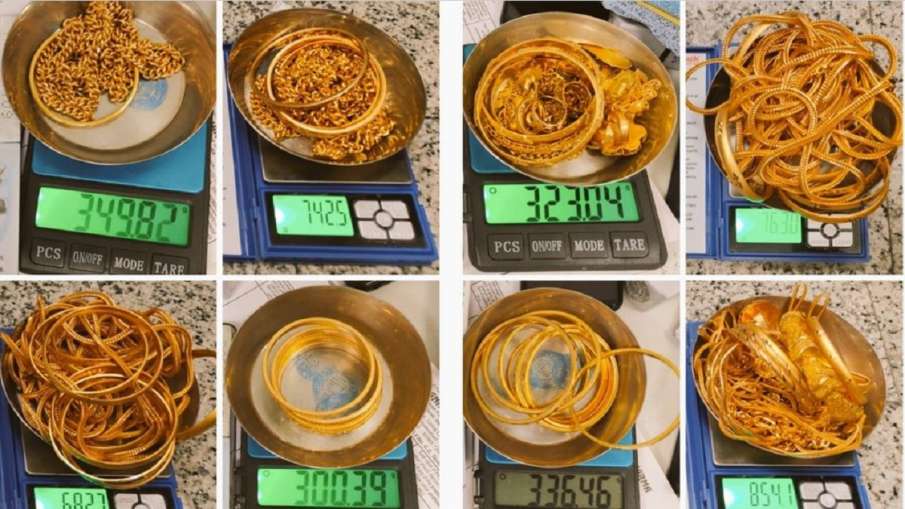 Hyderabad: Customs officials at Hyderabad's Rajiv Gandhi International Airport have seized gold jewelery worth Rs 7.89 crore from 23 women passengers who arrived from Sudan via Sharjah. Officials gave this information on Thursday. A total of 14,906.3 grams of gold was recovered when all the women and their belongings were searched at the airport on Wednesday. This included 14,415 grams of 22 carat gold and 491 grams of 24 carat gold.
Gold ornaments were hidden in shoes
Based on the quantity recovered from different passengers, four of them have been arrested and further investigation is on, the officials said. The passengers had hidden the gold ornaments in their shoes. This is the biggest consignment of gold at the airport this year. Earlier, on January 11, Customs officials seized 583.11 grams of gold worth Rs 33.57 lakh from a passenger arriving from Dubai. He had hidden the gold bars in a cellotape mobile cover.
Gold worth Rs 77.02 lakh seized from four passengers from Dubai
And on January 6 Dubai Gold worth Rs 77.02 lakh was seized from four passengers who had come from As per reports, a day earlier, the Customs officials had seized gold worth Rs 27.78 lakh from a passenger who had arrived from Dubai. Apart from this, on January 1, gold worth Rs 16 lakh was seized from a passenger coming from Dubai.