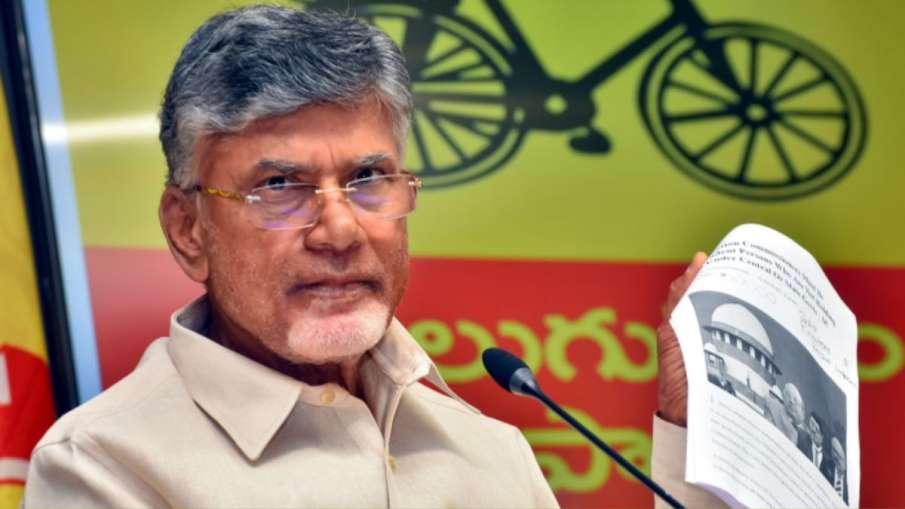 Hyderabad: Telugu Desam Party leader Chandrababu Naidu on Thursday lashed out at Andhra Pradesh Chief Minister Jagan Mohan Reddy. Terming Reddy as a "psycho" (freak), former chief minister Naidu alleged that the law and order situation in the state has gone from bad to worse. He said that people in the state were not even getting sand for construction work, and it was being sold to other states for money. Naidu also alleged that Jagan Reddy's government was harassing people from Dalit and backward communities.
'He's ruling the psycho state'
Chief Minister Jagan Mohan Reddy Taking a jibe at him, Naidu said, "He is ruling a psycho state." He has ruined the state with useless schemes. If he doesn't know how to maintain law and order in the state, he should resign. There is no democracy in the state. The TDP supremo accused the Reddy-led government of oppressing the people of Andhra and appealed to the people to join the fight to save the state from the "tyranny" and "disastrous rule" of the current government. Naidu alleged that people belonging to Dalit and backward communities were being harassed in the state.
'Isn't he drinking the blood of the poor'
Naidu Attacking Reddy in a big way, he called him a 'blood drinker' of the poor. Former Andhra CM said, 'I want to ask you whether you are getting sand for construction works or not? Where can you buy sand? Where is the sand being sold? Where is the money going for the sand being sent to other states? Is that money not going to Tadepalli Palace (CM Jagan's house)? Is he not drinking the blood of the poor?' Naidu alleged that atrocities against women have increased in Andhra Pradesh under the Jagan Mohan Reddy-led government.