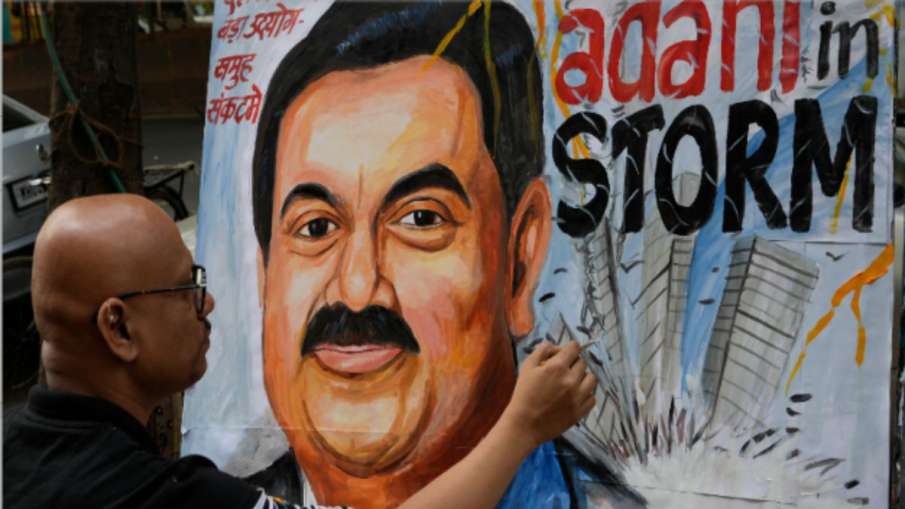 India's neighbor Sri Lanka, which is facing cash crisis, was declared bankrupt only last year. Since then the Sri Lankan government has been scrambling to attract new investments into the country. Meanwhile, good news has come from India for Sri Lanka. The first investment in Sri Lanka after it was declared bankrupt has come from India. But you will be surprised to know that the investor is none other than the Indian giant Adani Group, which is hesitant after the Hindenburg revelations. Adani Group has got approval for $442 million wind power project.According to this deal, Adani Green Energy, a company of Adani Group, will set up two wind farms in the north of Sri Lanka.
Sri Lanka's Board of Investment said in a statement that the total investment by the Adani group is $442 million. These two wind energy plants will supply electricity to the national grid "by 2025". The project is the second major project by Sri Lanka after Adani got the $700 million strategic port terminal project in Colombo in 2021.
India is preferred over China
China's influence in Sri Lanka is very old. But the deal is widely seen as a major strategic gain for India amid China's growing influence in the region. The Adani Group is building a 1.4-km, 20-metre-deep jetty right next to a Chinese-operated terminal in Colombo Harbour. It is the only deep sea container port between Dubai and Singapore.
Projects will be completed by 2024
Sri Lankan Energy Minister Kanchana Wijesekera said she met Adani officials in Colombo on Wednesday to finalize the wind power project. "We expect the power plants to be commissioned by December 2024," he added.
Adani group in trouble
The announcement of the investment in Sri Lanka comes at a time when the Adani group has been reeling over allegations from US investment firm Hindenburg over the past month. Hindenburg has accused Adani's companies of accounting fraud and price manipulation. Since then the group's market capitalization has declined by more than $120 billion.
India is preferred over China
Coming to this wind farm, a $12 million project was awarded to Chinese companies to build three wind farms on islands in the Palk Strait between India and Sri Lanka. But it was canceled after India objected to this construction near the Indian border.